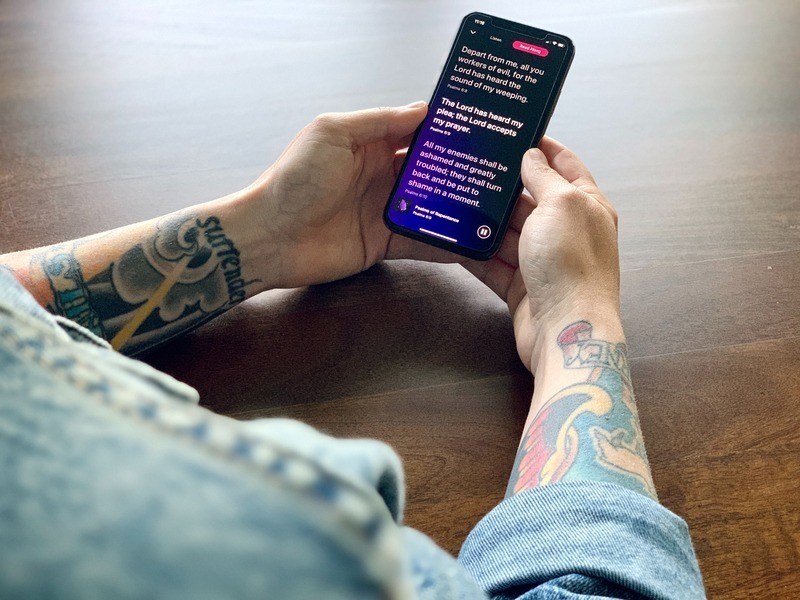 The designers of YouVersion's Bible app have unveiled a ground-breaking approach in an effort to bridge the digital gap and bring the word of God to areas with restricted internet access. Even in places where high-speed broadband is inaccessible or prohibitively expensive, smartphone users in sub-Saharan Africa and Southeast Asia have access to a variety of information thanks to the recently released Bible App Lite.
Once downloaded into a user's smartphone, The Bible App Lite is made expressly to run totally offline. The Bible reader, audio Bibles, verses of the day, and prayers are all still there in this ground-breaking software despite its small size. Over four million people have already downloaded the app's lite edition, which indicates that its offline feature has found favor with consumers.
Bible App Lite Revolutionizes Access to Scripture in Offline Communities
According to the article in Christianity Today, the Bible App Lite has enjoyed outstanding popularity in the continent of Africa. According to claims from YouVersion, it has won a spot among the top 10 apps in the Google Play store in 17 African nations, including Kenya, Uganda, and the Democratic Republic of the Congo, where it holds the coveted number one slot.
In response to the sobering fact that more than a billion people globally lack access to inexpensive broadband internet, as was highlighted in a 2020 report produced by the Alliance for inexpensive internet, this offline software was released. Even while mobile broadband costs are falling across the board, Africa continues to have the worst internet accessibility, especially in its rural areas.
The introduction of the Bible App Lite marks a significant milestone in addressing the digital divide in accessing religious resources. By leveraging the power of offline capabilities, YouVersion has extended the reach of its app to those in need, empowering individuals in sub-Saharan Africa and Southeast Asia to engage with scripture without the constraints of internet connectivity.
With over 12 million users, the YouVersion Bible app experienced its highest-ever daily interaction in January. According to the article in Religion News Service, the pastor in charge of the app, Bobby Gruenewald, wants to make this level of participation commonplace. The app, which was first a website before moving to cell phones, had 500 million downloads in 2021 and aims to reach 1 billion in five years. 
The app has hired additional senior employees, including Nona Jones, a former employee of Meta (previously Facebook), who has experience in international faith collaborations, to support its expansion. In recent times, the app has expanded across Africa, Southeast Asia, and Latin America.
Also Read: 10 Bible Verses to Help You Remain Strong During Tough Times
The Advantage of Bible Apps for People in Faith
The usage of Bible applications by preachers and users has a number of benefits, according to a Christianity Daily article. By enabling quick searches, cross-referencing, and access to other viewpoints from other pastors or scholars, Bible software can help preachers save time. 
Packing huge libraries onto PCs or portable devices also conserves space and provides affordable digital resources. By connecting with Christian friends via social networking features, creating and sharing eye-catching verse visuals, reading in low light, rapidly discovering verses, changing font settings for readability, and accessing pre-made study programs, users can gain from Bible applications. These elements improve Bible study and interaction.
Related Article:Top Bible Apps for Android and iOS to Enhance Your Spiritual Journey