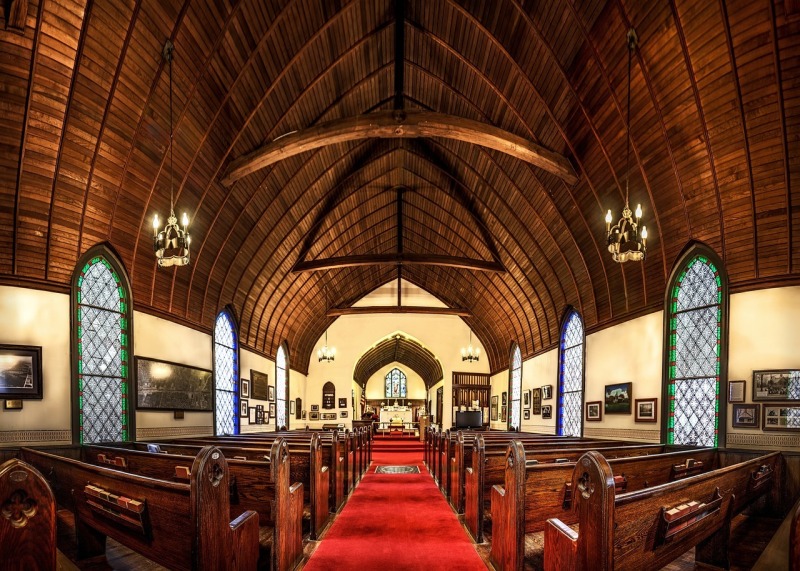 Several places of Christian worship have been turned into other purposes due to the declining number of people attending Christian services in Europe. They were converted into establishments such as hotels, cafes, and discotheques.
Christianity in Europe
Throughout the 20th century, Europe's religious makeup grew markedly more diversified than before. Christianity was practiced by approximately 95% of Europe's population in 1900; however, by 2020, that number had dropped to about 76%. Based on an article from Gordon Conwell, the arrival of asylum seekers, refugees, and different types of migrants from the Middle East, South and Southeast Asia, Africa, and other places has caused a change in the religious composition of Europe. This change has resulted in a rise in the percentage of Muslims, Hindus, and Buddhists. The preeminence of a White (Christian) ethnicity has been publicly called into question, putting Europe's progressive principles to the test. At the beginning of the refugee crisis in 2015, several nations witnessed an increase in prejudice, which has enormously affected Muslims in those nations.
Additionally, the proportion of Christians' total population has been continuously falling, resulting in a shift in the demographic composition of Europe. As per the Pew Research Center survey, even though a proportion of people claim to have been baptized at some point in their lives, many individuals in today's society do not consider themselves Christians. As mentioned, on religious views and practices in Western Europe, some respondents have claimed that they slowly moved away from spirituality, ceased believing in spiritual teachings, or felt excluded by controversies or church views on social problems. Despite this, the vast majority of persons polled continue to identify themselves as Christians, even while they attend religious services only sometimes. According to the survey findings, the most significant proportion of persons in the region self-identified as Christians but only went to church a few times a year or less. 
Also Read: Ontario Church Sold for $300,000 Turns Into A Family Home
Repurposed Churches
The steady fall in the number of Christians in Europe has led to the repurposing of various churches. Fox News reported that the trend could be seen to its fullest extent in Flanders, the Dutch-speaking northern area of Belgium, where towns historically had an average of six churches. According to local politicians, there is a drive to turn some of the buildings into new companies because some structures have become eyesores and a financial burden on the municipality.
A symbol of the loss of Christianity on the continent, which once contributed to introducing the religion to all parts of the world, is reportedly the increasing number of abandoned chapels across Belgium and Europe. Some chapels have been repurposed as other establishments, such as hotels, nightclubs, and clothes stores. The Sacred Center Church in Mechelen, Belgium, has been closed for the next two years to transform the building into a cafe and concert venue. Investors anticipate that this transformation will transform the church into a new cultural hot spot in the center of Mechelen. 
One of these kinds of projects was the Martin's Patershof hotel, which was created by emptying the interior of a cathedral to make room for beds with headboards resembling organ pipes and a breakfast area adjacent to where the altar had been. Moreover, the building formerly housed the St. Anthony of Padua church in Brussels is now home to the Maniak Padoue climbing club. Many of the church's historical artifacts can be seen on display there. In addition, a former Anglican church in Brussels has been transformed into a nightclub called Spirito. Its emblem depicts a priest passionately kissing a nun and is located on the building's exterior. However, some people are unhappy with how historic churches are being maintained.
Related Article:US News | Former Plans to Convert Into Low-Cost Housing For Young Adult | Christianity Daily