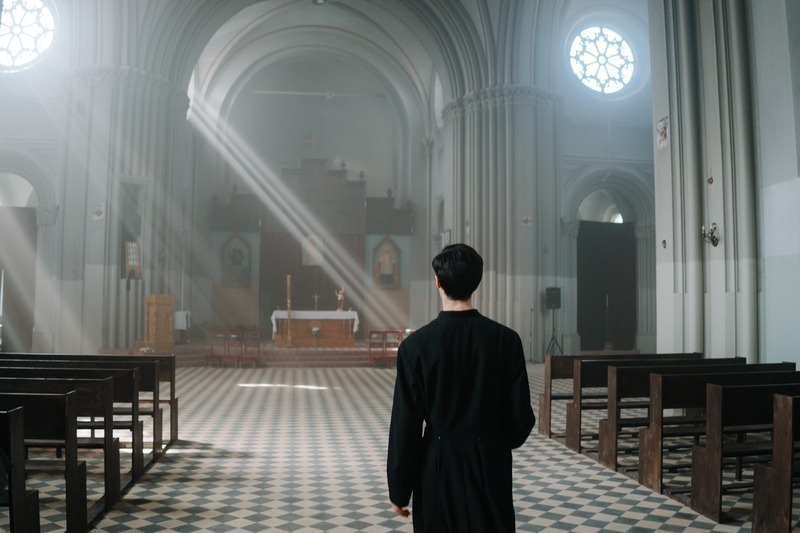 An alarming occurrence occurred on Wednesday when a well-known Louisiana preacher allegedly shot his wife before shooting himself. They were both taken to the hospital. Pastor Danny Prenell Jr. had posted a heartfelt photo of his family on Facebook just two days earlier with the statement, "I may not be a perfect man, but I'll always be a family man."
At the Bright Morning Star Missionary Baptist Church in Pineville, Louisiana, Prenell, 25, is the pastor. Prenell, his wife Gabrielle, 27, and their three small children were traveling with their family when the event happened when they were staying at the Hampton Inn in McComb, Mississippi.
Hampton Inn Shooting Incident: Louisiana Pastor Shoots Wife, Self
According to the article in Church Leaders, both the husband and the wife were taken urgently to the neighboring Southwest Mississippi Regional Medical Center after the event. Due to the seriousness of her wounds, Gabrielle Prenell was subsequently flown to the Mississippi Medical Center (UMMC) in Jackson. Nothing is known about her present health.
The incident has shocked the local populations of Pineville and McComb. An inquiry into the shooting, whose circumstances are still being looked into, is being led by local McComb authorities. Their three children, who were also present at the time of the tragedy, are still unaccounted for.
Prenell's joint Facebook profile with Gabrielle, which is interesting, discloses that he previously worked as a deputy for the Rapides Parish Sheriff's Office. In stark contrast to the violent episode that took place on Wednesday, much of his social media content is inspiring and spiritual.
Also Read:Interfaith Event Led By Methodist Church Aims to Give Spiritual Comfort For Traumatized Community Following Mall Shooting
Further Details of the Crime
The terrible domestic shooting event involving Louisiana pastor Danny Prenell Jr. and his wife, Gabrielle, has received more information. According to the story in KALB 5, the sad incident happened at the Hampton Inn on Cheyenne Drive, located off Interstate 55 in McComb, Mississippi.
The married couple that was shot has been confirmed as such by McComb Police Chief Juan Cloy to WLBT. According to the evidence, Prenell Jr. fatally shot his wife, Gabrielle, before shooting himself. Chief Cloy also verified that the family's many children were present at the time of the occurrence. Since then, Child Protective Services (CPS) has taken custody of the kids. During this painful time, the department is trying to safeguard their welfare and make arrangements for their care.
Due in part to Prenell's position as a pastor and his prior job as a deputy for the Rapides Parish Sheriff's Office, the shocking occurrence has received a great deal of media attention. The neighborhood is eagerly awaiting updates on the couple's health and the future of their children as the investigation progresses.
Related Article: Church of Christ To Give a Helping Hand, Volunteered To Host Classes for Covenant School Following Mass Shooting