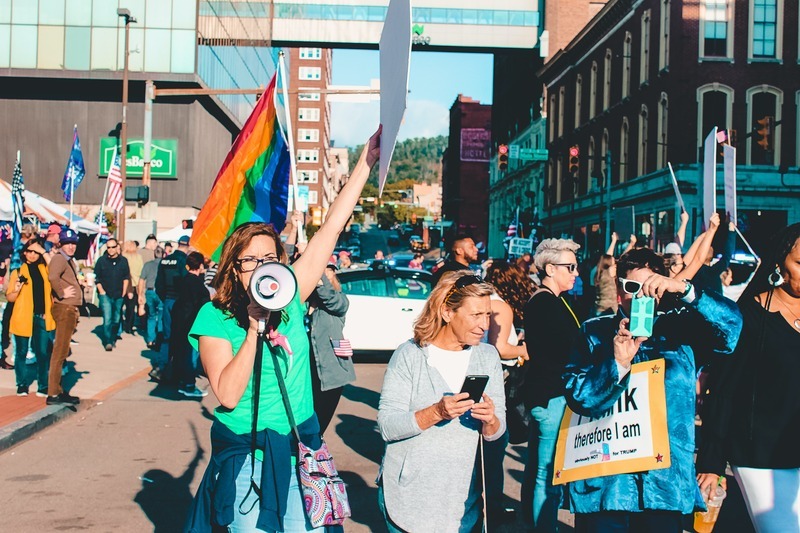 The Ban on gender-affirming care in some of the states in the U.S. is sparking a lot of conflicts. Two southern states have passed new laws prohibiting transgender children's access to gender-affirming treatments.
These laws have been presented as part of a more significant movement of Republican-led law that many critics criticize as discriminatory and potentially harmful.
Pro-Trans Protesters Arrested During Overriding Veto Vote
Republican lawmakers in Kentucky successfully dominated Democratic Governor Andy Beshear's veto of a bill that regulates certain personal aspects of transgender youth's lives. According to Yahoo! News, the bill comprises requirements such as prohibiting access to gender-affirming healthcare and restricting the bathrooms that transgender individuals can use.
The votes to override Beshear's veto were significant in both the Senate and the House, where the Republican party has a supermajority. The Senate dominated the prohibition on a unanimous vote of 29-8, and also, the House of Representatives overrode it on a vote of 76-23. They made these decisions on the second-to-last day of the legislative session for this year
Fox News reported that nearly 20 people were arrested and quoted for criminal trespassing at the Kentucky Capitol during a dispute against a Republican-backed bill to ban transgender procedures for minors.
The protest happened in the House gallery chambers, and the Sergeant of Arms requested assistance from the Kentucky State Police (KSP) to reinstate the order. The KSP allowed the protesters to leave without enforcement action or face arrest. In the end, 19 individuals were arrested and cited for criminal trespassing in the third degree. The Franklin County District Court authorized the individuals' release of their recognizance.
Also Read: Iowa Passes Controversial Bills Banning Gender-Affirming Care for Minors and Imposing Restrictions on Transgender Bathroom Use 
Kentucky and West Virginia Passes New Law Banning Transgender Care on Minors
According to Aljazeera, it is reported that nine other states have already applied the same law, despite having some opposed opinions from leading medical groups like the American Academy of Pediatrics. The doctors argue that these transgender treatments are often needed and can even be life-saving for transgender youths.
The House of Representatives approved the Kentucky law with a unanimous vote of 76-23 after the state Senate had approved it with a vote of 29 to 8. This new law will force doctors to halt services for patients already undergoing treatment unless continuing treatment is deemed necessary to avoid harm to the patient. In such cases, doctors must establish a timeline for ending the treatment. The law that has been passed will be valid and will take effect after three months.
In the recently shared article in Christianity Daily, Governor Jim Justice, a Republican, signed a law in West Virginia that bans gender-affirming therapies for children. The law is set to take effect in January 2024, but it does include a rare exception that permits prescribed puberty blockers and hormone therapy for teenagers at risk of self-harm. In such cases, patients must have parental consent and a diagnosis of severe gender dysphoria from two doctors.
Related Article: West Virginia Governor Enacts Controversial Ban on Transgender Care on Minors