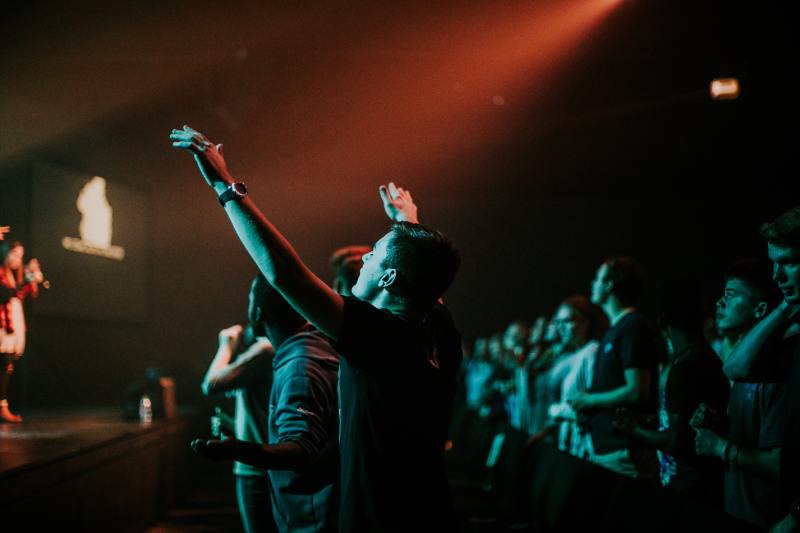 Students and faculty at Asbury University have been continuously engaged in worship and prayer on campus for the past few days. The event started on Wednesday morning, Feb.8, as part of a planned chapel service at Hughes Auditorium in Wilmore. Since then, Kentucky has developed into a continuous unplanned gathering.
Revival Gathering
The institution's senior and executive editor of the student newspaper The Collegian, Alexandra Presta, has experienced and witnessed the revival gathering and reported it. Speaker Zach Meerkreebs delivered the sermon at the chapel service focused on Romans 12 and the idea of "love in action."
On Friday, Feb.10, Presta was interviewed by The Christian Post after the event. She stated that when the chapel session got through, there were perhaps 30 students who continued. Later on, more people joined them in their initiative. Moreover, after being gone for a short while, Presta got the impression that she should come back. Since then, there has been an ongoing activity of worship and prayer. She explained that it was a combination of testimonies, confession, prayer, worship, and stillness, which she referred to as "a full encounter of the Holy Spirit."
Accordingly, revival gathering has reached the campus before. Asbury was the subject of a significant religious assembly in February 1970, and the institution celebrated the 50th anniversary of that gathering back in early 2020. After three students from Asbury University shared their experiences with the student body at Asbury, the 1970 revival quickly spread. It affected various locations, including Fort Worth, Texas's Southwestern Baptist Theological Seminary.
Also Read: Bible Verses for College Students: 7 Bible Quotes That Can Guide You While Learning, Exploring and Growing
About Asbury University
Rev. John Wesley Hughes, a methodist evangelist, promised to found Asbury University when he was a student at Vanderbilt University a decade earlier on the establishment of the school. The promise was fulfilled when Asbury University was founded in 1890. Wilmore was chosen as the school's location as it was located on Hughes's circuit of evangelistic preaching. 
Additionally, the residents of Wilmore indicated that they would be willing to contribute financially to the first construction of the school's physical facility. As a way to pay tribute to Bishop Francis Asbury, the founder of American Methodism, the school, which had previously been known as Kentucky Holiness College, changed its name to Asbury College. In the 1790s, he was directly responsible for establishing Bethel Academy.
It was a pioneering Methodist school situated on the banks of the Kentucky River, roughly four miles south of the current site of Asbury University. Bethel Academy was also the first school to be established west of the Allegheny Mountains. As mentioned, Asbury College became Asbury University on March 5, 2010, reflecting its development and additional anticipated expansion in its master's level programs and foreign markets. 
On the other hand, Asbury University encourages its students to study, worship, and serve on its campus in Wilmore, Kentucky. It is part of the university's dedication to providing an academic quality and spiritual life. The university, primarily a multi-denominational four-year institution, has been at the center of several religious and spiritual movements. More than 80 percent of the 1,639 students at Asbury University reside on campus. These students came from 40 states and 31 other countries. The curriculum is taught by experienced professors, of which 75% hold doctorates or different advanced degrees in their respective fields of study.
Related Article:Black Churches to Provide Additional Educational Resources to East Side Students Thru "Knowledge Is Power" Project