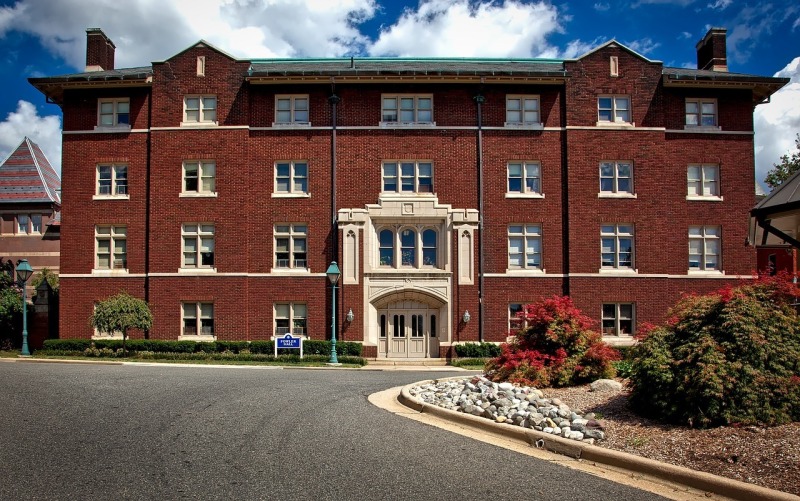 A Church-run infant school is celebrating its 175 years of existence. As they commemorate their anniversary, they ask the school's former students, especially their oldest living ex-pupil, to attend their event in July.
Church Infant School's Anniversary Celebration and Upcoming Event
MSN reported that this year marks the 175th birthday celebration of Holy Trinity Church of England Infant School, which is located in Southwell. The students and teachers at this school are embarking on a mission to identify the student who has been a part of the institution the longest and is still alive. They would reportedly appreciate hearing from former students and teachers at the school to compile some of their recollections for an exhibition titled "The History of Holy Trinity," which the students are now creating. Moreover, on Friday, July 14, the institution will be hosting a public event as a part of the festivities that are taking place.
As per Newark Advertiser, Marie Thompson, the school's headteacher, stated that they would be thrilled to get copies of any vintage photographs of the institution. As mentioned, the entire school will recreate a Victorian school day, complete with period attire, music, morning drill, and knowledge of playground games, as part of the celebrations around their topic for the summer term, the Victorians. They are bringing the school's old washhouse back to its former glory along with many other aspects of the building. The school invites former students and teachers to visit the academy and requests them to come along with them for a cream tea at Holy Trinity Church beginning at 2:00 in the afternoon. Additionally, from five o'clock in the afternoon until seven o'clock in the evening, they will be hosting a birthday fair that will include a variety of stalls and activities, a bouncy castle, a grill, and several different refreshments.
On the other hand, Thompson asserted that to commemorate this momentous occasion, the school wishes to raise funds to continue improving its nature garden; however, the primary donations challenge will be to help with the construction of a borehole at a school in Uganda that they have partnered with to assist with ensuring the supply of fresh, clean water to the school's sizeable student body. "We will be undertaking a number of fundraising activities to raise £3,000 for the borehole over the coming months," the head teacher added.
Also Read:Cape Verde Catholic Church Gears Up for 500th Anniversary of Missionary Arrival
About Holy Trinity School
In November 1846, an organization was created to generate funds to construct a National School associated with the Holy Trinity Church. This establishment was going to be England's very first Industrial School. According to Holy Trinity Ceps, it was determined that a donation of one acre of land and the accumulation of enough money would be adequate to pay for the expense of constructing the school and residences for the Master and Mistress. On East End Road, the school first welcomed students in March 1848. The building was included on the National Register of Historic Places in 1973 due to its architectural and historical significance. 
Moreover, around 1870, the institution changed its name to Holy Trinity National School, and its primary focus had turned from industrial education to the more traditional 'standard 3R's teaching.' Up until 1901, boys and girls were educated together until the age of seven. Nevertheless, there were distinct schools for boys and girls aged seven to fourteen. In 1931, all children aged 11 and older were moved to other schools, and two years later, in 1933, the Infant and Junior schools were combined into a single institution with a single head teacher. At this point, "National" was no longer included in the institution's name. 
Related Article: Pope Francis' 10th Papacy Anniversary Generates Excitement in Latin America