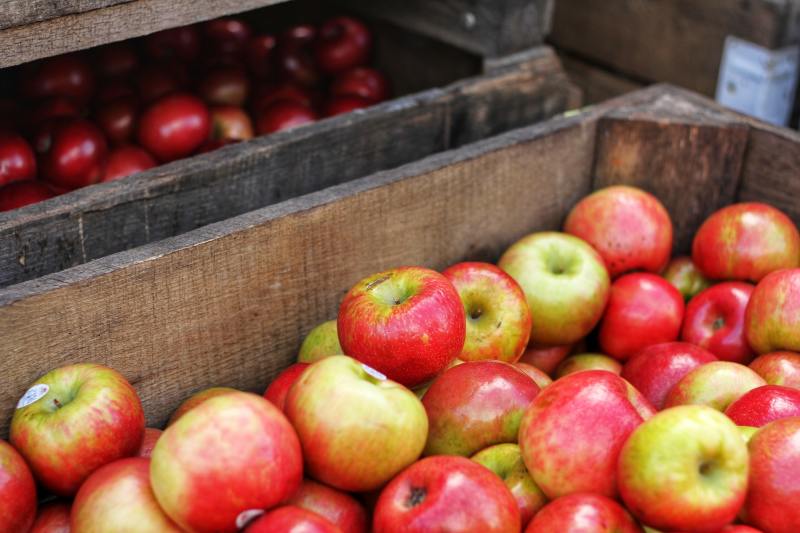 Former pastor Terry Johnston, and current pastor, Rev. Lucio Berumen of Indian Lake Baptist Church, together with two other members, joined the 19th mission trip to Culiacan, Mexico, called 'Sharing God's Word and Apples.'
'Sharing God's Word and Apple's Mission 
The Indian Lake Baptist Church distributed the first 70 bags of apples to anyone who showed up on Saturday, Mar. 4, in Culiacan, Mexico, and then the remaining 20 bags were given out after church on Sunday, Mar. 5, The Globe reported 
The CEO of Chelan Fresh Marketing, which markets the SugarBee apple, Church Nystrom, participated in the 'Sharing God's Word and Apples' mission by Rev. Lucio Berumen, a native of Culiacan who currently serves as pastor of Indian Lake Baptist Church, as well as its previous pastor, Terry Johnston and two members of the congregation, Gary Haspels of Sanborn, Iowa, and Spencer Klassen of rural Worthington.
As mentioned, SugarBee apples were produced by Nystrom, the proprietor of Ocheda Orchard, located south of Worthington. These apples were grown in the state of Washington and were presented as a special treat to the citizens of the impoverished city. Nystrom has been a part of all 19 journeys the church has taken.
The CEO quickly offered a pallet of apples to be dropped off while they delivered goods to other locations in Mexico. A pallet contains 49-bushel boxes of apples, which is a far larger quantity than what Nystrom had anticipated they would be able to distribute in the community surrounding Roca de la Eternidad "Eternity Rock," which has been Indian Lake Baptist's sister church in Culiacan since 2009. In addition, they did not have any means of cooling for such a significant donation. Therefore, 55 two-thirds bushel cartons containing around 45 apples were sent out from Chelan.
They had considerably more apples than that to offer with individuals at a migrant work factory and five drug rehabilitation facilities in Culiacan. Yet, the 70 bags of apples they were able to give away represented the opportunity to spread the message of God to 70 families living in the surrounding area.
During their trip of one week, they were able to convey the message of Christianity to around 465 individuals. At one rehabilitation center, there were 150 patients; at another, there were 80. 
Moreover, one of the institutions was exclusively for female residents, and approximately 45 to 50 young women learned about Jesus. The other two facilities each had about 20 residents. Another 75 families, the majority of whom are members of indigenous communities in southern Mexico and speak a range of Spanish dialects, were given apples and a message as they arrived at the migrant work plant.
On the other hand, the Indian Lake Baptist Church's congregation comprises people from various cultural backgrounds who deeply love Jesus, the Bible, and one another. Besides getting together on Wednesdays for Family Night, the church has weekly gatherings on Sundays for teaching and worship.
They have been reportedly ministering to the people of Southwest Minnesota and sending missionaries for about 150 years. The Indian Lake Baptist Church is also part of Converge North Central's network of churches.
Also Read:Holy Family Mission Provides Opportunity To Young People to Live in Intentional Catholic Community in Ireland
SugarBee Apples in Washington
According to Speciality Produce, SugarBee apples, also known as Malus, are a bi-colored American variety member of the Rosaceae family domestic based on their botanical classification. The modern apple cultivar was discovered in the latter part of the 20th century as a fortuitous seedling in an orchard in Minnesota. It was picked for its sweet flavor, crisp quality, and brilliantly colored skin. SugarBee apples were given their name in recognition of their open cross-pollinated history, which is why they are pollinated by bees and their distinctively sweet flavor reminiscent of their Honeycrisp parent variety.
Related Article:United Church of Christ's Annual Mission, 'One Great Hour of Sharing' Aims to Help More Than 25 Million Global Refugees
Sharing God's word and apples: Worthington church completes mission to Culiacan, Mexico https://t.co/o8Pl78KDq9

— The Globe of Worthington (@dglobe) March 20, 2023