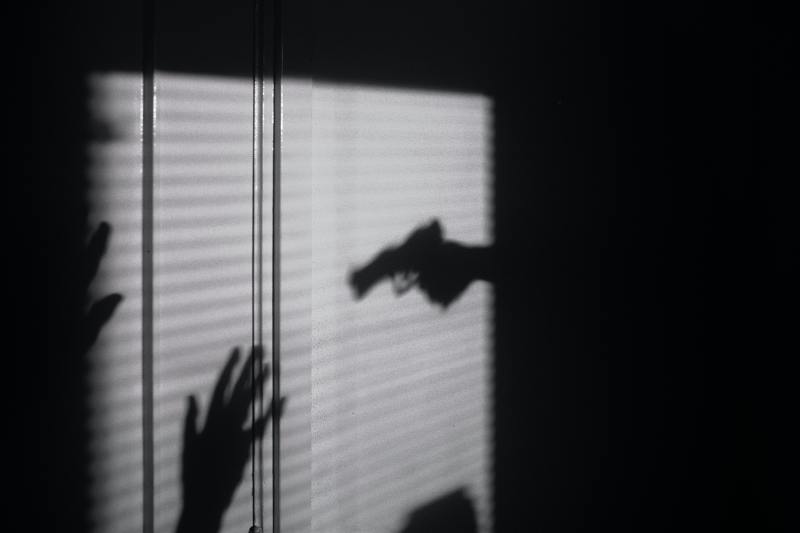 Philipp F., a former member of Jehovah's Witness, opened fire on several individuals inside their three-story kingdom hall. The man killed approximately six people, wounded eight individuals, and killed himself after the shooting.
Shooting in Jehovah's Witness Kingdom Hall
On Friday, Mar. 10, police officers stated that a man who had previously been involved with Jehovah's Witnesses carried out a shooting rampage at their congregation in Hamburg, Germany, killing at least six people before turning the gun on himself when authorities arrived. According to WCVB5, an unborn child also died, but it was unclear whether the child's mother was one of the fatalities. Eight individuals were injured, four of whom were in critical condition. 
Officials have stated that the shooter was a German national who is 35 years old and has been only recognized as Philipp F. This is due to the strict privacy laws in Germany. During the assault, he discharged more than a hundred rounds of ammunition. Ralf Martin Meyer, the chief of police in Hamburg, confirmed that the man lawfully owned a semi-automatic pistol and possessed a weapons license. He stated that the alleged shooter had been investigated in the past after authorities received a tip that he might not be suitable to carry firearms. However, it was found that he had not violated any rules during that investigation.
As per The Economic Times News, no information has been released regarding a potential motivation for the shooting on Thursday, Mar. 9, evening in Germany's second-largest city. The shooting was referred to as "a brutal act of violence" by German Chancellor Olaf Scholz, who had previously served as mayor of Hamburg.
Also Read:Milwaukee Man Pleaded Guilty In Court Following the Car Crash Accident that Killed Grace Lutheran Church's Pastor, Wisconsin Pastor Aaron Strong
Brief History of Jehovah's Witness 
According to Study.com, in the 19th century, a Baptist preacher named William Miller prophesied the second coming of Jesus Christ in 1843. It began the Adventist movement, which later evolved into Jehovah's Witness. Because of the accuracy of his forecast, he attracted a following of more than 50,000 individuals. However, as the time of the anticipated return came nearer, Miller was compelled to recalculate and make significant adjustments to the schedule. The original return date of March 1843 was moved to March 1844 and then to October 1844. Following the unremarkable passage of these dates, most of the movement's adherents disbanded. What remained of the action comprised a small number of people who divided into groups, each explaining why the prediction date had been incorrect.
Based on an article from the New World Encyclopedia, Jehovah's Witnesses are a millenarian restorationist Christian denomination that adheres to nontrinitarian beliefs, which differ from the opinions of conventional Christianity and a worldwide religious organization. The religion was conceived as a reaction to what was thought to be "compromise and corruption in mainstream Christianity," and it came into existence in that context.
In addition, it interprets common Christian doctrines like the immortality of the soul, Trinity, hellfire, and clergy-laity divisions as illegitimate extensions to the teachings of the first church. The term "Jehovah's Witnesses" comes from several biblical passages in which the followers of YHWH (pronounced "Jehovah" by the group). It is considered the personal name of God and is referred to as "Witnesses." In 1931, the congregation chose to refer to themselves as "Jehovah's Witnesses."
Related Article:Auxiliary Bishop David O'Connell of Los Angeles Died at 69 Due to Gunshot Wound Inflicted on The Torso