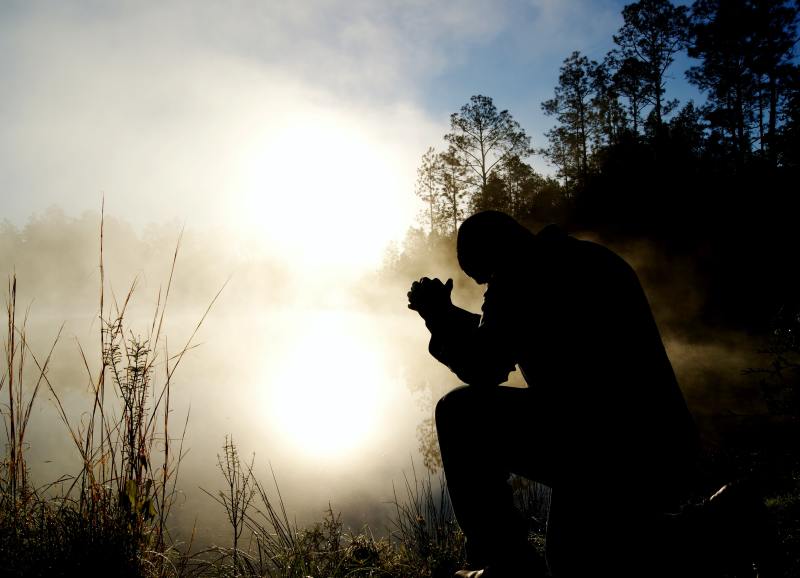 Pastor Francisco Barajah is the founder of Santa Trindade Evangelical in Mozambique. He reportedly attempted to fast for 40 days to emulate Jesus. However, after going without food or water for 25 days, he passed away on Wednesday, Feb. 15, in a hospital in Beira.
According to Christian Post, Pastor Francisco Barajah's congregation members stated that the pastor and congregants would fast regularly, but never for such a long time. The medical staff at the hospital diagnosed him with severe anemia and failure of his digestive organs. The use of serums to rehydrate him and the administration of liquid foods were unsuccessful. Moreover, Marques Manuel Barajah, Barajah's brother, does not think the medical diagnosis was accurate. He believes that his brother suffered from low blood pressure. 
As mentioned, after being baptized by John the Baptist, the Bible's Gospels of Matthew, Mark, and Luke state that Jesus then walked into the wilderness and fasted for 40 days and 40 nights.
People Who Also Tried to Fast for 40 days
Other people also died after trying 40 days of fasting for Jesus. Those people were named Reinfirst Manyuka, a Christian man, 73, and a 15-year-old boy, Ayanfe O. Omosebi, who were forcibly subjected to 40-day fasting by his parents. According to Christian Post, on June 15, 2015, Reinfirst Manyuka left his home on a spiritual trip in the wilderness, just like Jesus did when the devil tempted Him for 40 days and 40 nights in the desert. Manyuka, who was from the Zimuto communal areas in the southeast of Zimbabwe, was believed to have strong faith in the Lord by his family members. Yet, the authorities said he passed away after no more than 30 days of fasting in the mountains without consuming any food or drink.
On the other hand, Christian Post also reported that Ayanfe O. Omosebi's parents, Kehinde S. Omosebi and Titilayno A. Omosebi spend 25 years in prison for forcing their 15-year-old son to fast for 40 days, which resulted in his death. According to the victim's father, Kehinde Omosebi, the family began a 40-day fast on July 19, 2018, in which they only drank water to pray for blessings from God before moving to Atlanta. He allegedly told the authorities that he was a clergyman associated with the Cornerstone Reformation Ministries.
However, the pastor of the Cornerstone Ministry Baptist Church in Reedsburg, Sonny Hyde, said to the Wisconsin State Journal that the family was not associated with his church. He also stated that he had never heard of Cornerstone Reformation Ministries in the community.
Also Read:Chinese churches urge for 'fasting prayer' dealing with the coronavirus
40 Days in Emulation of Jesus
A report from Christianity stated that the bible places a significant emphasis on periods that last for 40 days. Despite being limited and not permanent, the length represents a substantial chunk of time. It is possible that Matthew intended for his Bible readers to contemplate other periods in the Old Testament when events transpired for the same amount of time as Jesus' fast.
According to SongTime, the act of abstaining from food and drink as a form of spiritual preparation, concentration, purification, and penitential prayer was widespread throughout ancient and modern times. It is exhibited by Christians who are aware of their sinful nature and those who need grace and mercy. Jesus, on the other hand, who was without sin, does not require repentance.
Related Article:Chicago Church Draws Pushback Over Fasting From 'Whiteness' For Lent