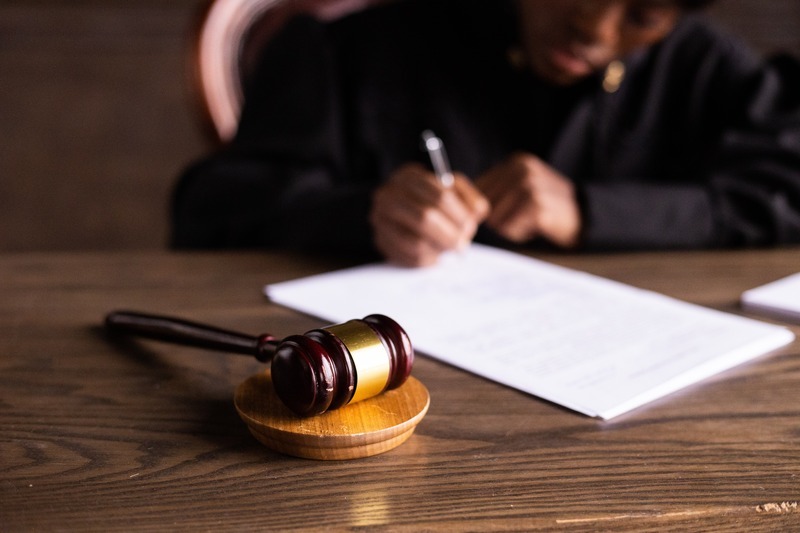 Megan Rohrer, the first openly transgender bishop of the Evangelical Lutheran Church in America, is filing a lawsuit against the church for alleged harassment, defamation, and whistleblowing retaliation. Rohrer claims to have been defamed, misgendered, and forced out of the Sierra Pacific Synod.
In 2021, Rohrer made history by becoming the first transgender bishop in the church to be elected. But, following the dismissal of a lower-ranking reverend, Rohrer resigned amid allegations of racism. After an investigation, the church allegedly told Rohrer to fire the minister, but allowed rumors to circulate.
Transgender Bishop Files Lawsuit
After dismissing a lower-ranking pastor, Megan Rohrer resigned from the Evangelical Lutheran Church in America's Sierra Pacific Synod after accusations of racism. Rohrer reportedly filed a lawsuit in the U.S., as reported by KTVU. He filed a lawsuit in Northern California's District Court alleging a hostile work environment, harassment, and intentional infliction of mental distress. He claimed that both clergy and congregation members often made fun of him and treated him unfairly.
The church has not yet commented on the lawsuit. Rohrer hopes to push for change in a church that claims to welcome and respect all people while repairing its reputation and sending a message of inclusion.
In another source, CPM Legal states that Rohrer alleges that he was defamed, misgendered and forced out of his role due to the church's hostility and discrimination towards him. The lawsuit also claims that Rohrer was terminated for whistleblowing about the church's violations of California labor laws.
Rohrer alleges that the church defamed him by implying that he was "racist" when he was directed to terminate a Latino pastor following a two-year investigation into several accusations against him. Rohrer hopes that the lawsuit will send a message to the church that their conduct towards him is unacceptable and promote inclusion in the church.
According to Fortune, Rohrer also alleges that the church retaliated against them for reporting labor violations to synod officials. He claims that the church has considered employees independent contractors to avoid paying them a salary, violating federal and California labor laws.
Rohrer claims they suffered transgender harassment on the job and were terminated by the church for reporting it. The lawsuit also alleges that the church falsely accused Rohrer of "weaponizing" their identity as a trans person to avoid accountability. The Cotchett, Pitre & McCarthy LLP law firm in Burlingame, California, filed the case on Rohrer's behalf.
Also Read: ELCA Church Demands Transgender Bishop Resign Over Racism Allegations
A Public Apology Issued By Bishop of the Evangelical Lutheran Church
In the story of AP News, the presiding Bishop of the Evangelical Lutheran Church in America, Elizabeth A. Eaton, issued a public apology to members of a majority Latino immigrant congregation, Iglesia Luterana Santa Maria Peregrina, for the pain and trauma they endured after their pastor, Rev. Nelson Rabell-Gonzalez, was unexpectedly fired by the denomination's first openly transgender bishop, Rev. Megan Rohrer. The apology was delivered during the 2022 Churchwide Assembly in Columbus, Ohio, and was described by Eaton as "a sharp assault on your dignity."
The events leading up to the apology began when Rohrer announced to the congregation on December 12 that Rabell-Gonzalez had been removed from his position due to allegations of verbal harassment and retaliation. Rohrer oversaw nearly 200 communities in northern California and northern Nevada as the bishop of one of the church's 65 synods.
Related Article: Trans Bishop Suspended By Lutheran Clergy After Racist Remarks