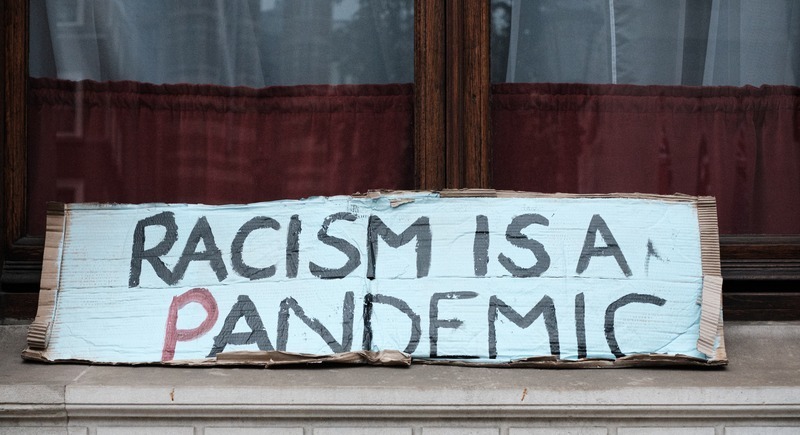 In response to criticism of the 2024 desk calendar that is now being sold on the United Church of Christ (UCC) website, Rev. John C. Dorhauer, president of the UCC, has apologized publicly. The cover image, which shows a white child with blonde hair at the center of a circle of youngsters and adults holding hands while wearing varied skin tones, drew criticism from some quarters. Some claim that this arrangement unintentionally encourages white privilege.
Rev. Dorhauer acknowledged the criticism in a letter to UCC members published on the church's website on May 23 and acknowledged the image "failed to live up to our commitments to be an antiracist body." He suggested a slight rotation of the cover image may have better captured the church's commitment to racial equity.
United Church of Christ Apologizes for Calendar Image Seen as Insensitive
According to the article in Fox News, in his letter in response to the cover photo, he expressed his belief that the overt focus on the person with blonde hair demonstrated the persistence of "whiteness" in societal facets like language, art, and culture.
Regarding the continued impact of white privilege in society, Rev. Dorhauer thanked the members who expressed their "disappointment and outrage" and acknowledged their contributions. He promised to make sure that in the future, church images would reflect the UCC's commitment to anti-racism.
The UCC, a liberal Christian denomination, places a strong emphasis on diversity and racial justice. Several UCC churches have taken steps to encourage the LGBTQ community, including holding drag shows. Although the UCC declined to comment further on the topic, it did confirm to Fox News Digital that the disputed calendar is indeed the one that is now for sale on its website.
The General Minister and President of the United Church of Christ, Rev. John C. Dorhauer, has publicly apologized for what he believes to be a perceived lack of racial justice in the cover art for the 2024 UCC desk calendar, according to the letter posted on the organization's website, The United Church of Christ. The letter claims that the image's unintended attention on a person with blonde hair placed emphasis on whiteness, which is against the church's anti-racism objective. 
Dorhauer admitted his ignorance and thanked individuals who brought it to his attention while reiterating their commitment to responsibility. In order to further support their anti-racism mission, he committed to revisiting the clearance procedures for graphic design. Dorhauer wants to get closer to a church and culture free of racism and racial privilege. He will keep working toward racial equality and justice as part of their ongoing covenantal accountability.
Also Read: Redding Church Takes Proactive Approach to Combatting Racism
American Christian Churches Responding to Some Racism
According to a study that was conducted and shared in Patheos, 43 statements that denounced the prejudice and showed support for Asian Americans were uncovered in a study that looked at public statements made by US Christian denominations in reaction to anti-Asian racism. Thirty-six of these belonged to Christian groups, including significant ecumenical and diverse Christian organizations. The levels of response, however, differed across religions.
Compared to evangelical churches, mainline Protestant groups were more likely to speak out against anti-Asian prejudice. The majority of statements were made after the mass shooting in Atlanta in 2021, demonstrating the impact of prominent events on public debate. Racism was understood and addressed in a variety of ways, with some answers viewing it as a personal sin and others attributing it to societal systems. The suggested solutions likewise ranged from requests for changes in state policy to private, individual initiatives. Notably, many denominations remained silent on the subject, demonstrating American Christianity's profoundly ingrained variety in terms of demographics, theology, and politics.
Related Article:Man Disrupts Anti-Racism Concert at New Jersey Church, Shouting 'White Lives Matter!' and Throwing Smoke Bombs