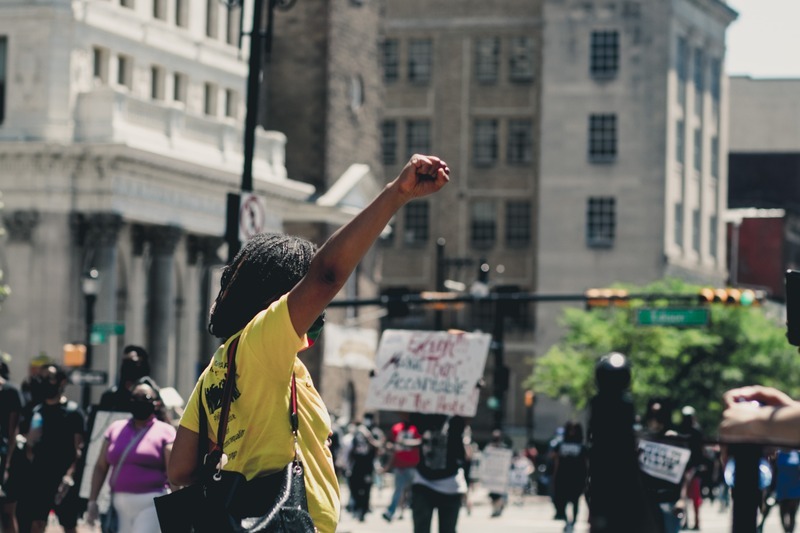 Christian Lives Matter, a Christian group that has been involved in violent disagreement with the LGBTQI+ activists, claims to be a peaceful organization. Still, some group members have been calling for violence against the protestors.
Mark Latham, a member of the Australian Parliament, have given a speech at St Michaels church in Belfield, southwest Sydney. Before the event could begin, riot have broke out as approximately 15 protestors from Community Action for Rainbow Rights assembled outside.
A Riot Occured During Protest
According to a report in Daily Mail, during the event at St Michaels church in Belfield,  over 600 Christians Lives Matter (CLM) followers surrounded approximately 15 LGBTQI+ activists from Community Action for Rainbow Rights (CARR). According to a statement released by the police, the CLM followers threw rocks and bottles at the activists and the officers, trying to separate them.
However, CLM leader Charlie Bakhos insisted that his group did not condone violence and did not intend to fight. He instead blamed CARR for the violence, claiming that they had been threatening Christians and children and mocking their faith with placards such as "Catholic priest groomers."
In contrast to CLM leader Charlie Bakhos' claim, a prominent group member, Christian Sukkar, he allegedly posted a video before the event where he encouraged violence.
In the video shown in the Daily Mail, Sukkar urged the "real boys" to attack the activists, saying they should "grab them, and you drag them by their fking hair, and you fking get 'em out of there." He further called for CLM members to "shake them up" and "remove them" from St Michael's Field. After the event, Sukkar deactivated his socials and was charged with encouraging the commission of crimes.
The LGBTQI+ protest was organized by Community Action for Rainbow Rights (CARR), which claimed that it was intended to be a peaceful demonstration. According to the report of The Guardian, one of the CARR protesters reported that they only intended to stand across the street from the church with signs to make their point and leave.
However, upon arrival, they were surrounded by CLM members who allegedly attacked them by grabbing one protester by the hair, punching people in the face, and throwing bottles and handfuls of gravel. The situation was described as a mobbing, with CLM members being out for their blood.
Police were needed to push back the attackers and allow the protestors to escape. Two arrests were made following the incident. A 34-year-old man was charged with encouraging the commission of crimes and is due to appear in Bankstown local court on 11 April. Another man was charged with common assault and is expected to appear in Bankstown local court on 30 May.
Also Read: LGBT Catholics Seek More Progress With Pope Francis' Warm Welcome
The Call for Respect for Everyone
Mark Latham, who gave a speech at the church where the clash occurred, condemned the violence but acknowledged the protesters' concerns about parents' rights. According to The Sydney Morning Herald, he stated that parents had genuine concerns about their children being taught about gender identity at school without their consent.
Meanwhile, NSW Premier Dominic Perrottet described the confrontation as disgraceful and unacceptable, emphasizing the need to treat people respectfully and celebrate diversity. NSW Labor leader Chris Minns also expressed disappointment about the violence, calling for respectful behavior among all political parties during the final days of the election campaign.
Related Article: Thousands Protest LDS Church Apostle's Commencement Speech at SUU Over Anti-LGBTQ+ Remarks