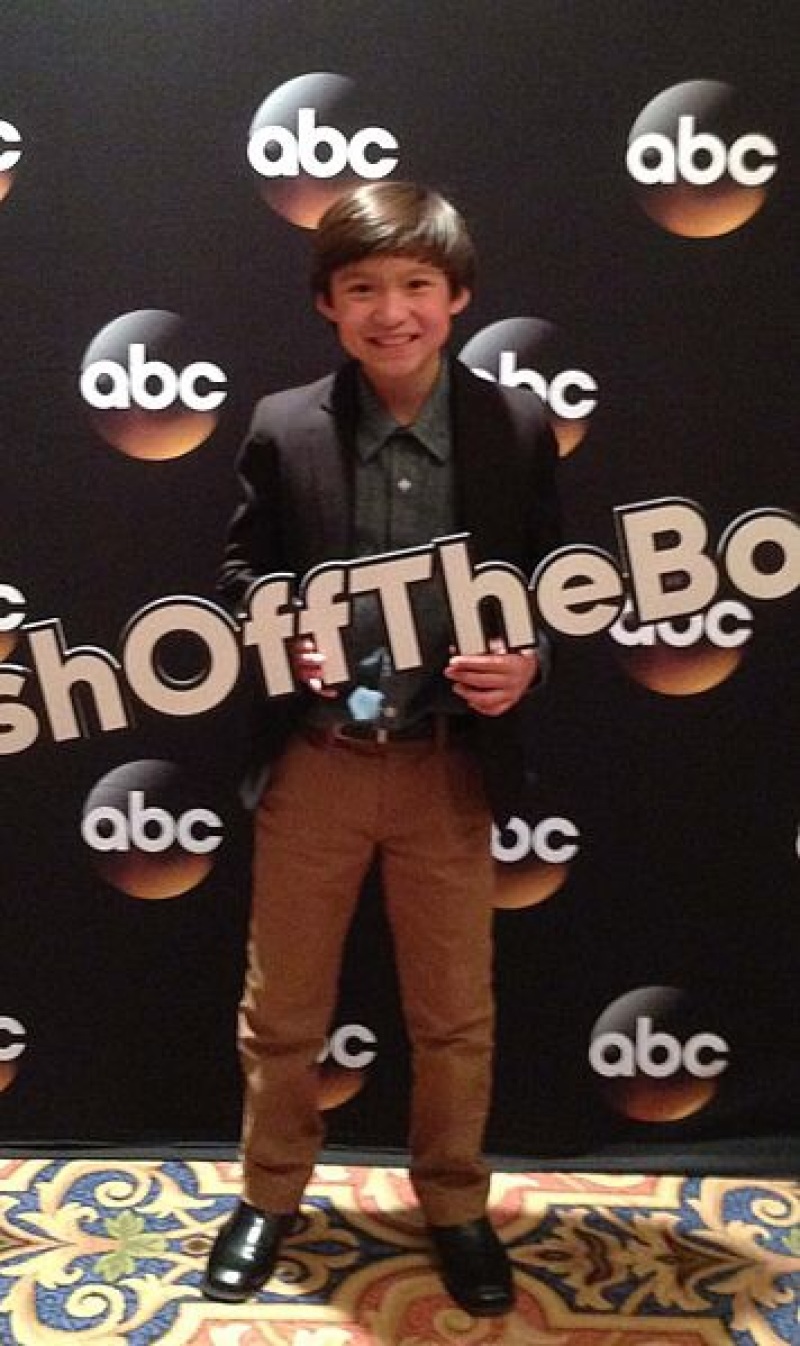 "Fresh Off the Boat' is returning for Season 2 on Tuesday, September 22, 2015. Filming starts in August. The show's official Twitter page tweeted the news to fans on Monday, June 15. ABC made the decision on May 7th, a day after actress Constance Wu was nominated for a Critic's Choice Television Award. The series is about the Huangs, a Chinese American family whose members settle and adjust to life in Orlando, Florida during the 1990's. 'Fresh Off the Boat' is a single-camera comedy series based on a memoir by celebrity chef Eddie Huang.
Louis, Jessica, Eddie, Emery, and Evan are the show's main characters. Season 1 followed the characters as Louis opened up Cattleman's Ranch, a family steak restaurant business and spin-off of Golden Corral. Jessica struggled to grasp onto her Chinese heritage as she steadily embraced her new life in Orlando by making new friends, getting new hobbies, and becoming a successful real estate agent. Eddie navigated through bumps and trials while meditating on rap music by Tupac, Notorious B.I.G., Too $hort, and Wu-Tang Clan. Emery who was ever so popular with the ladies at school, absolutely loved love. Evan shined brightly with his over-sized white rabbit stuffed animal plush toy whilst carrying on a positive outlook. Grandma Huang, whom the Huangs forgot about in Season 1's finale episode also lived with the family. She got help from the boys on figuring out the tv schedule and taught them how to gamble.
"Going going, back back, to Florida Florida. #FreshOffTheBoat premieres Tuesday, September 22 at 8:30|7:30c on ABC! ?pic.twitter.com/gcDlZsBYhs?," tweeted the show's official Twitter account on Monday. The show is currently followed by 20.5K followers on Twitter.
"Fresh Off the Boat' stars Randall Park as Louis, Constance Wu as Jessica, Hudson Yang as Eddie, Forrest Wheeler as Emery, Ian Chen as Evan, Lucille Soong as Grandma Huang, Paul Scheer as Mitch, Jillian Armenante as Nancy, Luna Blaise as Nicole, Chelsey Crisp as Honey, Ray Wise as Marvin, Arden Myrin as Ashley Alexander, Prophet Bolden as Walter, Brady Tutton as Brock, Trevor Larcom as Trent, Evan Hannemann as Barefoot Dave, Connor Rosen as Doug, David Goldman as Principal Hunter, Maria Bamford as Principal Thomas, and Nick Gore as Bush Kid.
Wu was nominated for the Critic's Choice Television Awards under the category of Best Actress in a Comedy Series on May 6, 2015. She lost to Amy Schumer on May 31. The series' Season 1 episodes currently air on international tv networks in Australia, India, and South Africa. On the date of the show's season finale, actor Wheeler tweeted seven photos of cast members and rallied fans' support to have "FOTB' renewed for Season 2. He clearly got his wish.
"I don't want to be an orphan. Pls help keep my family together! Ask ?@FreshOffABC to ?#RenewFOTB! ?#FreshOffTheBoat RT ?pic.twitter.com/zvM1xheV55," tweeted Wheeler on April 21. "Show ?@ABCNetwork you want more of the wonder twins next season! ?#RenewFOTB ?#FreshOffTheBoat ?pic.twitter.com/NttOXyAvzx"
'FOTB' was created by Nahnatchka Khan and narrated by Eddie Huang. The producers of the series are Nahnnatchka Khan, Jake Kasdan, Melvin Mar, and Eddie Huang. Its production companies are Fierce Baby Productions, The Detective Agency, and 20th Century Fox Television. Music for the show is by Bo Boddie and Danny Brown.