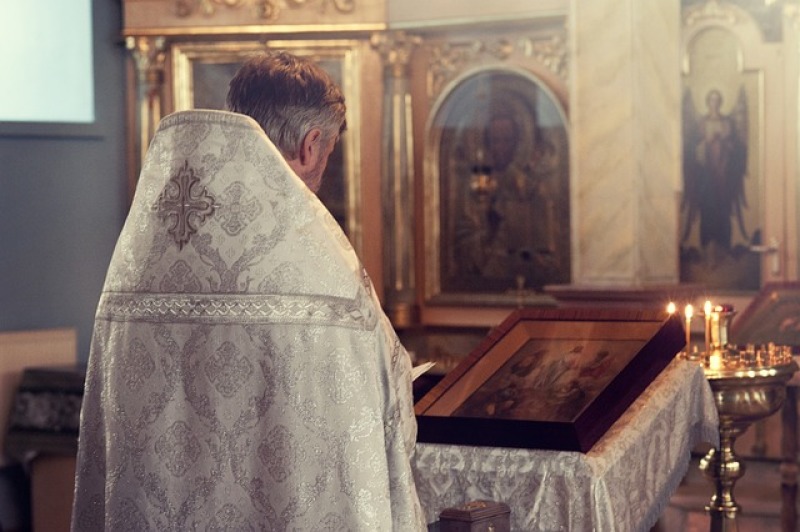 There are signs that one person is called upon to serve the church, which is called a "calling" or "Divine Calling." Divine calling happens anywhere and anytime. A priest shared his story wherein he felt the holy calling while cooking in the kitchen.
Divine calling not just falls on someone to be called to serve the lord and become a priest. Divine calling is something one cannot make; only God knows how to call someone to be a servant of the religion.
A Priest Found Divine Calling While Cooking in the Kitchen
Divine calling happens everywhere; sometimes, people don't realize they are being called. A priest shared his story on how cooking has made him realize that God works in a very unique and mysterious way in blessing people and making them choose a virtuous and good life.
According to Father Leo Patalinghug, a Filipino priest, he had a profound experience with food during a silent retreat in Rome. The retreat director asked them to meditate on their meal, consider how it looked, smelled, and tasted, and connect them to others and places. In an article he shared in Fox News, this was a mind-blowing moment for him as he realized that God not only became human through Jesus but also became food, as Catholics believe, through Holy Communion.
This experience made him realize that food is essential and that God can use our interests and hobbies, such as cooking, to serve meals with a message. He never wanted to become a chef or be a priest, but God always made him realize unconsciously that he was destined to be someone who could help the community.
According to Father Leo, he has developed a unique way of looking at food through a "theology of food." Through this lens, he has studied food in relation to God's salvation history. This passion has led him to create five books, a TV show called "Savoring our Faith" on EWTN and host radio shows, podcasts, and interviews on major networks. He has also been invited to give lectures worldwide, where he cooks up a dish while sharing his message. His goal is to allow people to not only hear the Good News but also "taste and see the goodness of the Lord" (Psalm 34).
Also Read: Vatican Library Appoints Salesian Priest as New Prefect, Bringing Fresh Leadership to Its Historical Collections  
What Exactly is Divine Calling?
According to Medium, the concept of God's calling or divine call has sometimes been misunderstood in Christianity. The divine call is not the same as personal ambitions or dreams; instead, it is something God places within us for a specific purpose.
While the interpretation of the divine call may vary, according to the Bible, every Christian is called to a specific purpose. As believers, we are all called to follow and obey Christ. He made this clear when he said to his disciples, "If anyone would come after me he must deny himself, take up his cross and follow me" (Luke 9:23).
To deeply understand what Divine Calling is, another source, Bible and Prayers, says that a divine calling refers to an assignment given by God to fulfill a specific purpose and bring glory to His name. This calling can manifest in various forms, including singing, preaching, counseling, writing, and more. It doesn't necessarily have to be spiritual or involve becoming a pastor or evangelist.
A divine calling aims to make the world a better place when people collectively use their unique callings. While God is the giver of all callings, it's up to individuals to use their calling for good or harm. Many people may not realize they have a calling, but it can be confirmed through various means, such as revelation, gifts, or the voice of others.
Related Article: How To Find Joy In Living Out Your Divine Calling