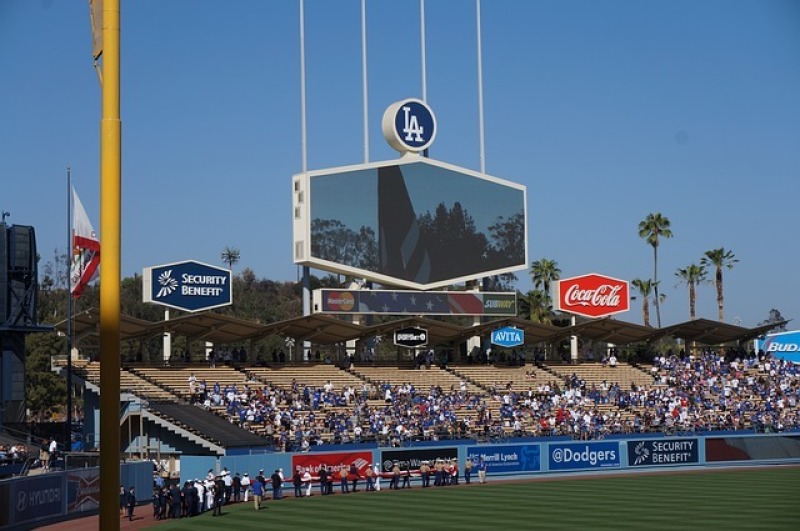 The Los Angeles Dodgers baseball team has come under fire for its recent decision to honor an activist group infamous for its appalling protests and anti-Catholic stance. This decision has sparked considerable controversy within the Catholic community. According to Catholics around the country who are voicing their worries, the decision amounts to an "alarming and dangerous normalization of anti-Catholic bigotry."
As part of their LGBTQ pride month celebrations, the Dodgers have announced their intention to present the Los Angeles branch of Sisters of Perpetual Indulgence, a group referred to as "queer and trans nuns," with the "Community Hero Award" before their upcoming game on June 16.
Catholic Community Expresses Discontent over LA Dodgers' Decision to Honor a Controversial Activist Group
According to the article shared in Fox News, the Sisters of Perpetual Indulgence are well known for their involvement in left-wing protests and were founded on Easter Sunday in 1979. Members of the group are frequently spotted wearing mock nun attire and using this as a platform to promote anti-Catholic propaganda, particularly views on abortion.
Brian Burch, president of CatholicVote, harshly criticized the Dodgers for choosing to award an organization he called anti-Catholic. Burch claimed that the selection supported a group that encouraged depravity and anti-Catholic views. He cautioned against the consequences of such choices, saying they help normalize anti-Catholic hatred, which he feels ought to be unacceptable.
Burch further emphasized the insult that this choice caused to the larger Catholic community, many of whom dedicate their lives to providing care, support, and love to society's most vulnerable members. He claimed that the group's actions, which he described as cruel and distressing, make fun of Catholics across the country. He pointed out that these people have dedicated their lives to giving our society's most forgotten and needy elements both spiritual and material support.
Also Read: Christ Methodist Church Decides to Leave United Methodist Church Due to New Stance on LGBT Rights, Paid $65,000 
CatholicVote Urges LA Dodgers to Reconsider Honoring Controversial Activist Group Amidst Rising Anti-Catholic Sentiment
Burch said the Dodgers' action ought to alarm all Americans, not just Catholics, and he expressed his deep concern about it. According to the article that was shared in WFIN, he expressed his grave concern over the Dodgers' decision to give a forum to what he called a disgusting and obviously anti-Catholic hate group. At a time when Catholic Churches all throughout the country are already experiencing a wave of violent attacks that he linked to extremist pro-abortion activists, he noted that this was especially troubling.
Burch argued that no other religion would be treated in such a manner and that the Dodgers should uphold their commitment to combating bigotry and promoting inclusivity by withdrawing their invitation to the Sisters of Perpetual Indulgence, a group he called a "disgusting, offensive and dangerous hate group" in the article in Yahoo! News.
Senator Marco Rubio, a Catholic Republican from Florida, criticized the Dodgers' choice to honor the activist group and said it went against traditional and religious values. The group's motto, "Go and sin some more," is a distortion of Jesus's instruction to "go, and sin no more," Rubio claimed in a news release on Monday. "The'sisters' are men who dress in lewd imitation of Roman Catholic nuns," the statement continued.
Related Article:Violent Clash Erupts as Christian Activist Group Advocates for 'Real Boys' to Drag LGBTQ Protesters Out by Their Hair, Video Reveals