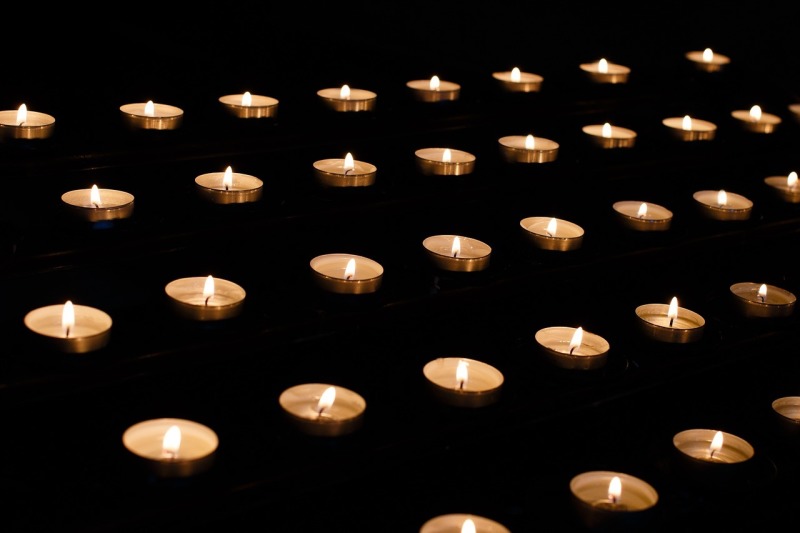 Recent acts of terrorism in Plateau have resulted in the deaths of several Baptist church members, including their pastor. As a result, hundreds of members of the congregation were relocated.
Mass Killing on Church Members
In an interview on Sunday, May 28, Keoleh Saleh, the president of the Baptist Conference in Plateau, stated that 50 members of their congregation, including a pastor, have been murdered in Plateau state by an alleged Fulani militia that is inflicting devastation in Nigeria's central region. A report from Within Nigeria stated that Saleh claimed that the people who died were victims of a terrorist attack that occurred not too long ago in the state's Mangu and Barkin Ladi Local Government Areas (LGAs). He also mentioned that more than 500 of its members had been evacuated due to this violence.
Moreover, 23 women were left widowed as a result of the incident. Mr. Saleh further explained that nine members had been slain in Jwak Maitumbi, whereas only one member had been killed in Kombili. Approximately N3 million or over $6,500 had reportedly been spent by the church in the past week to provide for the necessities of its displaced members who had taken sanctuary in its different local churches. "Within one week, we have spent about N2 million to get relief materials, but this is not enough, and our Baptist partners assisted us with N1 million to make it N3 million. But it is still not enough. We provided foodstuffs, clothing, shoes, mats, blankets, and other items," he asserted.
On the other hand, during his visit to the members who had been forced to flee their homes, Israel Akanji, the national president of the Nigeria Baptist Convention, provided prayers and financial aid to those hurt due to the attacks. He appealed to the state and national governments and the various security agencies to step up their initiatives to deliver aid to those affected and find long-term remedies for the recent upsurge of killings in the state and around the nation. Furthermore, The Guardian reported that on Sunday, May 28, the Christian Association of Nigeria (CAN) in Kaduna expressed their dismay over the fact that 15 believers who had been kidnapped in the state were still being held captive with only hours remaining in President Muhammadu Buhari's term.
Chairman of the CAN branch for Kaduna State, Rev. John Joseph Hayab, stated that in all sincerity, as an organization, they are concerned about the people of Nigeria because they are essential. He further stated that more than forty worshipers were taken from the Bege Baptist Church in Madallah, located close to Buruku and within the jurisdiction of the Chikun Local Council. There are still 15 of them associated with the bandits. In addition, there has been no success in persuading the robbers to release them, despite all the efforts made. Rev. Hayab noted that these impoverished villagers do not have the means to pay for the expulsion of these individuals. The robbers are reportedly demanding cash and bicycles from their victims. "Those in power are just thinking of what to grab. Nobody has even shown concern on how to get these people delivered to their respective families," he noted.
Also Read: Nigeria Terrorist Killed Another 33 Christians
Similar Incident of Terrorist Attack in Plateau
On March 5, Fulani herders assassinated the Church of Christ in Nations (COCIN) Pastor Musa Hyok and his two sons, Emmanuel Musa, and Mang Musa. Morning Star News reported that the attack occurred at midnight in their home in Ganawuri town, which is located west of Jos in Riyom County. Accordingly, at approximately 11 p.m. on March 26, another attack by herdsmen and other terrorists occurred. The bandits reportedly stormed into the residence of a family, which is also a member of the congregation of the COCIN. Once inside, they murdered Micah Gochin and took his son hostage.
Related Article:Terrorists in Nigeria Killed Rev. Musa Mairimi of Evangelical Church Winning All, Wife Kidnapped