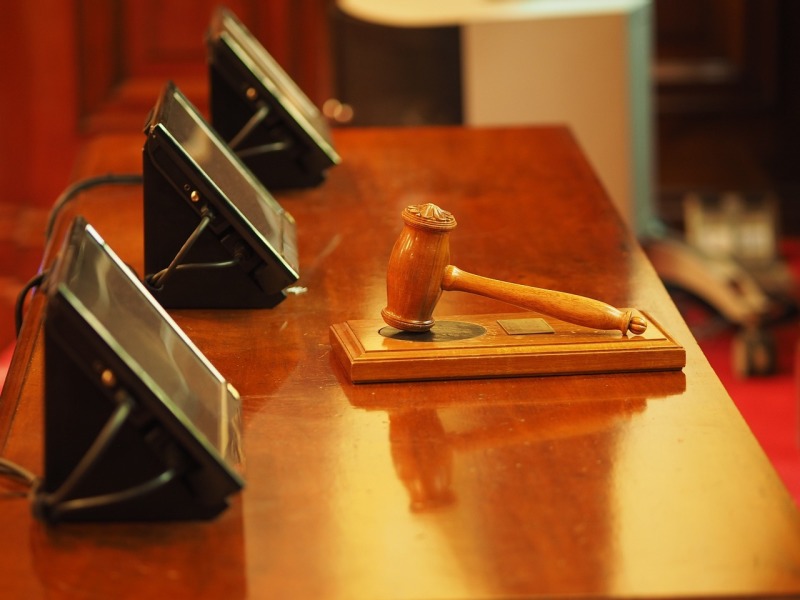 Over the weekend, multiple places of worship in Laurens County were vandalized. In connection with this incident, two people have been captured and charged with burglary and intentional destruction of religious property.
Malicious Injury on Several Churches at Laurens County
The court hearing for Sierra Lynn Smith and Jesse James Hawkins occurred on Monday, May 29. At that point, they were confronted with a room of people belonging to three of the four churches they were accused of breaking into. Mt. Pleasant Baptist Church, New Prospect Baptist Church, Reedy Grove Pentecostal Holiness Church, and Ceder Grove Baptist Church are the names of these vandalized congregations. A report from WYFF4 stated that the criminal damage to a place of worship, petit larceny, and arson with an attempt to burn were all charges against Smith and Hawkins. They were also given a bond for $77,125. Moreover, both of them expressed regret for the things that they had done. "I wish I could go back in time and repair everything that they've done," Hawkins remarked. While Smith asserted that "If I could take it back, I would. I wasn't in the right mindset. I barely even remember half of the things that happened that night."
On the other hand, for some people, it wasn't satisfactory. Melissa Crenshaw, who serves as the Program Director of the Mt. Pleasant Baptist Church, noted that even if the suspects had only attacked one church and shown remorse for their crimes, it would not be possible to conclude that their actions were motivated by regret because they had attacked four churches. However, when they attacked four churches and possibly more, it became clear that those responsible for his activities did not regret what they had done. Instead, the suspects' remorse was brought on by their time spent in jail.
Also Read:Canadian Police Arrests Two Men for Causing Fire at Historic Church
Church Members Expressed Devastation Over the Acts of Vandalism
On Monday, May 29, during the hearing for the bond, members of various churches shared their reactions to the events that took place in their respective churches, Fox Carolina reported. Crenshaw asserted that due to the discovery of the vandalism committed against their fellowship building, the church family members at Mount Pleasant, the oldest church in Laurens County, are filled with utter grief. It was discovered that the windows had been broken, and the church windows had been forcibly opened. They have been reportedly left with tremendous sorrow due to the loss of valuable historical church records. The congregation has realized that these treasured things cannot be replaced. Crenshaw also revealed that Pastor Joshua Harris's office and the sanctuary had been trashed and that the doors and safe had been broken.
Furthermore, for 7NEWS to better understand the devastation, Pastor Harris led them through Mount Pleasant Baptist Church. It was reported that several windows had been shattered, a guitar had been taken, a cross had been found inverted, and a safe had been broken into. Documents about the church that date back to the 1700s have vanished. According to Louise Irby, a trustee of Cedar Grove Baptist Church, the individuals responsible for the church vandalism went to tremendous lengths, causing damage to the entire door frame and the internal door. Hoyt Dorn, a board member of Reedy Grove Pentecostal Holiness Church, described the extent of the destruction, saying, "They destroyed a complete door frame and interior door, lit a candle, and threw it into a basket. We're very blessed that it didn't cause a fire or anything of that nature."
Related Article: Man Faces Felony Charges for Breaking Into Several Churches at Durham