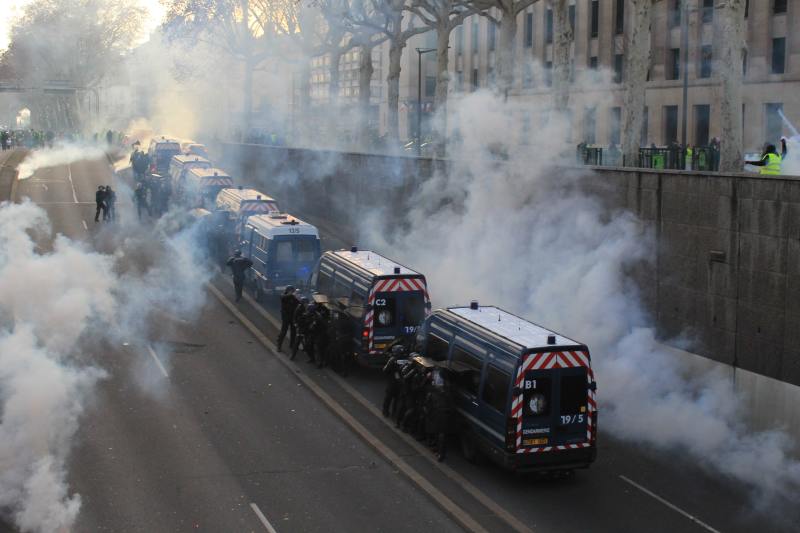 On Tuesday, Feb. 7, an unnamed U.S. Department of State official stated the removal of Nigeria from the offender's list of religious liberty list. It is because Nigeria does not meet the requirements for designation under the International Religious Freedom Act.
Unexplained Deaths in Nigeria
According to Catholic News Agency, the religious freedom monitor, Open Doors International, more than 5,000 Christians were slaughtered in the year 2022 in Nigeria. The year 2023 has seen a continuation of the extensive violence and persecution of Christians in Nigeria. One such victim is Father Isaac Achi, who was murdered and burned on Tuesday, Jan. 17.
As a result, many individuals who advocate for the protection of religious rights have called for the United States government to take a firm stance in defense of Nigerian Christians. They include Nigeria on its annual list of countries violating religious freedom, known as the Countries of Particular Concern (CPC) list. However, the state department released an official statement. It states that the secretary of the state assessed that Nigeria did not meet the International Religious Freedom Act requirements to be included in the CPC list.
Accordingly, the United States of America takes all reports of violent acts seriously. They also said that they were horrified and upset about the murder of Father Archi. A report from the National Catholic Register stated that Boko Haram and ISIS-WA are the two Nigerian terrorist groups. They have been reclassified as "Entities of Particular Concern for religious freedom" by the State Department. Nigerian human rights observers and Catholic Church members argue that the Nigerian government should be on the CPC list since it has allowed these groups to harass Christians and religious minorities.
Also Read:Advocacy Groups Are Concerned State Department Removes Nigeria From Its Religious Freedom Watch List
Human Rights Violations in Nigeria
Armed groups, such as Boko Haram and ISWAP, have continued to commit war crimes and crimes against humanity in North East Nigeria. These groups have been responsible for the murder and kidnapping of civilians, the pillaging of property, and sexual violence against women. Over 30 attacks were carried out by them, resulting in the deaths of more than 123 civilians.
As mentioned, fifty persons, including a humanitarian worker, were kidnapped on Jan. 3 while traveling between Maiduguri and Damaturu. At least 16 people were killed, and 47 others were injured on Feb. 23 when Boko Haram launched rocket-propelled grenades at several Maiduguri areas in Borno. Boko Haram attacked recently resettled families on Aug. 30 in Ajiri, located in the Mafa local government area of Borno state. The attack resulted in the deaths of at least eight returnees and injuries to 14.
During the attacks, aid workers and establishments that provided humanitarian aid were the targets of armed groups. ISWAP is responsible for kidnapping seven relief workers and burning their offices on Mar. 3 in the Dikwa local government area in Borno state. Those who had been kidnapped were freed on Jun. 14, together with several other citizens. Furthermore, due to attacks on relief workers and facilities in Damasak, Borno state, the UN suspended aid operations on Apr. 11, 2022. ISWAP escalated attacks on Damasak, forcing 65,000 residents to leave.
Related Article:Five Christian men executed in Nigeria
Unconscionable -

State Department Official: 'After Careful Review' Nigeria to Remain Off Religious Freedom Watch List| National Catholic Register https://t.co/m1ydoYIDCL

— Nasarean.org (@NasareanO) February 9, 2023