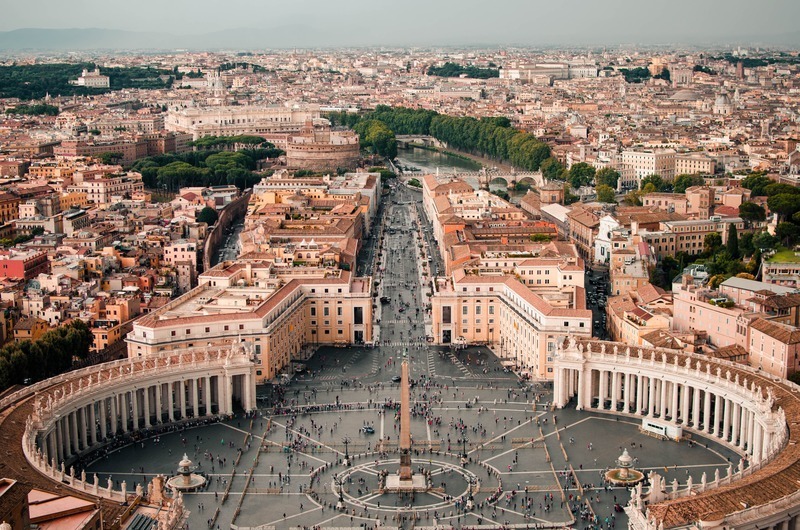 In a newly published paper titled "Towards Full Presence. A Pastoral Reflection on Engagement with Social Media," the Vatican asked bishops and prominent lay Catholic leaders to temper their social media comments. The 20-page statement, which was published by the Vatican's communications office, voiced worry over several divisive and contentious internet comments that were hurtful to the Church.
The document alerts readers to the dangers posed by fake news, data misuse, and other internet abuse. It also denounces the emergence of "digital tribalism," which occurs when people isolate themselves within ideological silos, preventing communication and encouraging aggression, abuse, and misinformation.
Vatican Appeals for Careful and Reflective Use of Social Media by Bishops and Lay Catholic Leaders
In the article shared in Yahoo! News, according to the text, Christians should avoid falling into digital snares meant to incite conflict and instead choose reflective communication over-reactive communication while using social media.
The statement emphasized the detrimental effects of argumentative and inadequate communication, especially when it comes from Church leadership. It sparked worries about how polarizing such communication could be coming from bishops, pastors, and prominent lay leaders.
Conservative Catholic bishops and well-known commentators, especially those from the United States, have come under fire for their anti-Pope Francis tweets, with some even praising far-right videos attacking the pontiff. According to Reuters, the letter criticizes the habit of 'Catholic' groups using social media to sow discord and claims that such behavior is not representative of the Christian community.
The letter warns Catholics against robots that might make decisions on their behalf and urges care in regard to developments in artificial intelligence (AI). In 2020, the Vatican worked with Microsoft and IBM to advance the moral advancement of AI and push for the regulation of intrusive technology like facial recognition.
Also Read: Vatican Gate Breached by Speeding Car, Prompting Security to Open Fire
Vatican, Microsoft, and IBM Advocate for Ethical AI Development and Regulation of Intrusive Technologies In 2020
In a push for the ethical advancement of artificial intelligence (AI) and the regulation of invasive technologies like facial recognition, the Vatican has teamed up with IT behemoths Microsoft and IBM. The three organizations highlighted that AI should promote human rights, function honestly, reliably, and without bias.
According to The News, Pope Francis supported this viewpoint in a speech that was read on his behalf at a conference that Microsoft President Brad Smith and IBM Executive Vice President John Kelly attended. Pope Francis has previously voiced his concern about the unrestricted growth of AI technologies. Due to illness, the Pope was unable to give the speech himself.
In his speech, the Pope called for the ethical development of algorithms, a concept he referred to as "algor-ethics". He warned about the risks of AI being used to extract data for commercial or political purposes, often unbeknownst to the individuals involved. He cautioned that even though we still have superiority, these technologies still may impose harm on the things that might know everything about humans.
Related Article:Vatican Pulls Back 2023 World Youth Day Stamp Following Backlash in Portugal