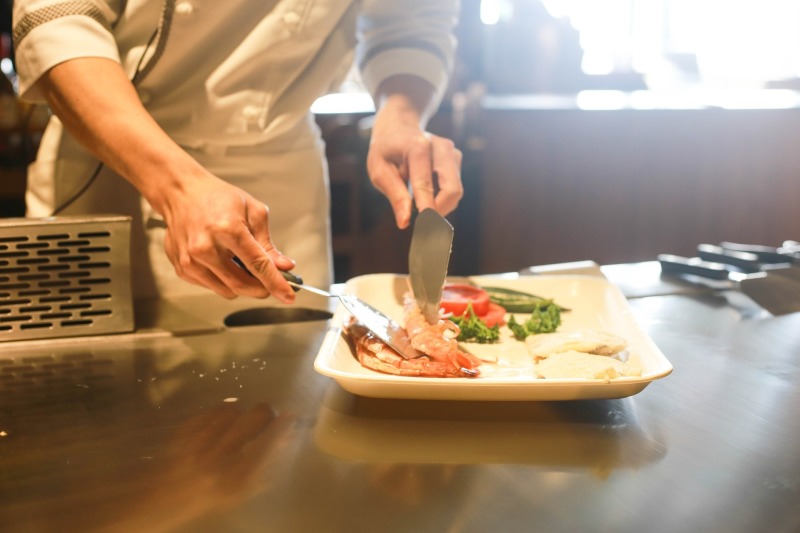 After breaking the Guinness World Record for Marathon Cooking, Hilda Baci recently shared her testimony about her faith with the church. The chef expressed her gratitude to God for her success and proclaimed that surpassing the record is nothing less of a miracle.
Breaking Guinness World Record
Hilda Baci spent four days "cooking" in the gardens of the Amore Gardens in Lagos, Nigeria, and during that time, she was able to accomplish her objective of "cooking" for a total of one hundred hours in a row. An article from Tapas Magazine stated that in order to set a new record for the longest Cook-A-Thon ever completed by a single individual, the vlogger and food influencer lit the stove in her kitchen. An excursion into the realm of gastronomy during which she prepared meals such as soups, stews, and a variety of proteins, in addition to several classic African dishes such as Jollof rice. As mentioned, Hilda received several medical checkups while taking short pauses of five minutes every hour as she was on this culinary adventure. 
After cooking for 12 hours straight, she also took a break of one hour to sleep. When the marathon was completed and verified, cook-A-Thon's record of 100 continuous hours was eventually validated by Guinness World Records, beating Indian cook Lata Tondon's 87 hours and 45 minutes record, which she set in 2019. The devoted chef was reportedly able to make her dream come true: to pay honor to Nigerian cuisine while actively campaigning for and supporting young African women who live in underprivileged areas of society.
Moreover, as per Daily Post, Hilda Effiong Bassey, better known by her stage name Hilda Baci, is a Nigerian chef who recently confessed that she was unaware that sitting down while cooking would allow her to accomplish the Guinness world record. During an interview on Friday, May 19, Hilda said that she had just finished a 100-hour cooking marathon on Monday, May 15, as part of her attempt to break the Guinness World Records title for the "longest cooking time" by an individual. Baci revealed that she did not sit while cooking for one hundred hours since she noticed that the competitor who triumphed in the competition did not reportedly sit while cooking.
Also Read: Olympian Gives Glory To God As She Breaks Record And Wins Gold In Tokyo
Hilda Baci's Testimony
Testimonies stream from all directions at Hilda Baci's church in response to her recently concluded cookery competition. As she approached the altar in a handful of videos posted to her Instagram stories, the congregation could be heard screaming at the top of their lungs. Based on an article from Talk of Naija, she was seen giving thanks to God at the altar for the tranquility that she had experienced while she was in the kitchen preparing the food. She stated that her crew could not have done any PR that could have given her the affection she had.
Baci credited God for all her accomplishments, including breaking the cooking record. "Getting to that 100 was a miracle," the chef added. On the other hand, a large percentage of people from Nigeria who watched her testimony clip on Twitter gave her higher appreciation. According to Vanguard, Baci also mentioned that she should never require anything other than the grace of God. Since, in all openness, the pastor had just talked about grace and pointed out numerous kinds of grace, such as grace for money and favor, Baci reportedly prayed for fineness in all its forms before beginning this endeavor. She also asserted that many individuals had discussed their ability to afford public relations, but no amount of money can buy love.
Related Article:Olympic Record-Breaking Female Swimmer Gives Glory To God For Her Performance