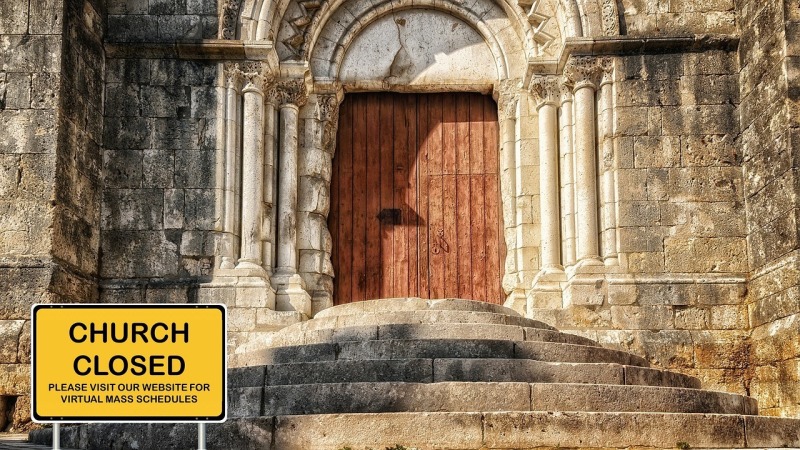 The Archbishop of St. Louis announced the terms of their 'All Thing New' plan, which outlines the reorganization of parishes and will result in the closing of several churches. In June, additional details regarding the program will be presented.
Archbishop of St. Louis' Announcement
On Saturday, May 27, Catholics received news about the future of their clergy and parishes under the "All Things New" archdiocese-wide consolidation plan after waiting for the announcement for the previous 18 months. St. Louis Post-Dispatch reported that Archbishop Mitchell Rozanski revealed the reforms in a news conference and a letter that priests read during vigil Mass. The modifications will reduce the number of parishes in the archdiocese from 178 to 134. While almost fifty percent of the reductions are in north St. Louis and north St. Louis County and only one of them, St. John Bosco in Maryland Heights, is located west of Interstate 270 in St. Louis County, the Archbishop insisted that the initiative impacts the whole region. 
As mentioned, the closing and merging of parishes do not always indicate that the church buildings linked with those churches will likewise close. It is anticipated that more specifics, such as new Mass times and worship places for united parishes, will be provided by the beginning of June. This fall, it is expected that decisions will be made on the consolidation or closure of Catholic parish schools. As per The Blue Mountain Eagle, parishioners have until Monday, Jun 12, to use canon or church law to object to Rozanski's decisions. In addition, almost ninety priests from the diocesan order will take on the lead pastor role in one church or numerous united parishes. However, several disappointing reassignments occurred. Msgr. Mark Ullrich, who has served as the pastor of Sacred Heart in Florissant for a significant amount of time, conveyed to the congregation on Saturday, May 27, that the decision was unfortunate news for him. 
"I really planned on staying longer, having a lot of fun at it. I had every intention of continuing as long as I could," the pastor asserted. Pastor Ullrich will reportedly move to St. Francis Assisi in Oakville to serve as the senior associate pastor after stepping down as pastor of St. Justin Martyr in Sunset Hills. His successor as pastor will be the Reverend William Kempf. Moreover, Pastor Ullrich predicted that it would be difficult for whoever succeeded him to combine the parishes of St. Rose Duchesne in Florissant and Blessed Teresa in Ferguson into one congregation since schools can be found in each of the three parishes. On the other hand, the congregation of Epiphany of Our Lord, which is located in the Lindenwood Park district of south St. Louis, recently found out that they will not be moving and will instead collaborate with a new pastor with the congregation of St. James the Greater, which is located in the Dogtown neighborhood.
Also Read:Local Authorities Closes Simalungun Christian Protestant Church Following Muslims' Opposition on Its Worship Service
Church Reorganization
Based on the report from Spectrum News, in addition to the closing churches, there will be a consolidation of 15 parishes into five new ones. Still, all of the religious buildings will continue to be accessible. The Spanish-speaking community of St. Charles County will soon have access to a brand-new personal parish. Accordingly, these adjustments were made as part of a roughly two-year-long initiative that dealt with various issues, including a drop in the number of people attending Mass, a decrease in the number of priests, and an upsurge in the locations where Catholics currently reside. Following a series of listening sessions held in parishes and an assessment of feedback received from community members and religious leaders, the archbishop made his final announcement. 
Related Article:Scotland's Churches May Close Due to Falling Members, Dwindling Income