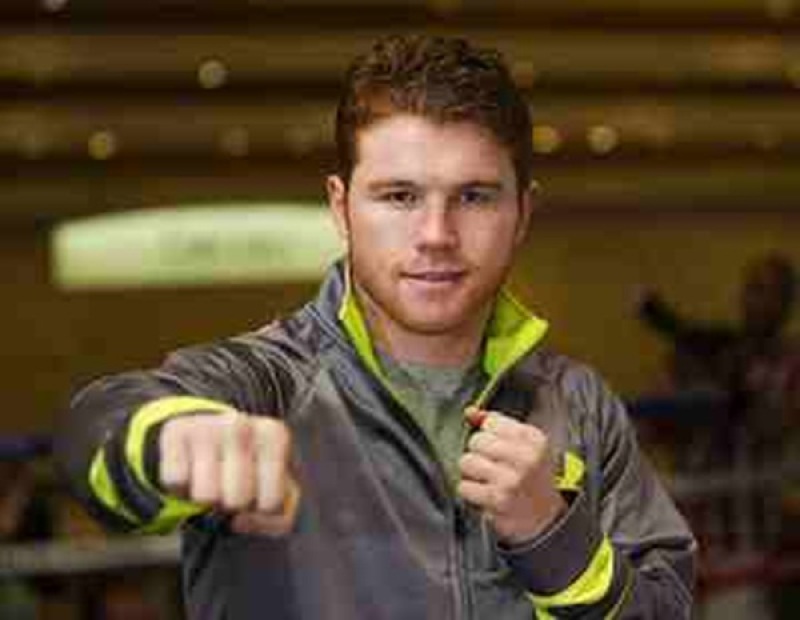 Saul "Canelo" Alvarez is being linked to a showdown with unbeaten middleweight champion Gennady Golovkin, but the Mexican boxing superstar is not planning to move up in weight any time soon.
Alvarez, who is a former junior middleweight champion, recently fought Erislandy Lara, Alfredo Angulo and James Kirkland at 155 pounds, which is one pound higher than the junior middleweight limit.
A fight against Golovkin will likely require Alvarez to fight at 160 pounds. Golovkin, the reigning International Boxing Organization and World Boxing Association middleweight champion, previously said that he intends to stay at 160, but it appears Alvarez is not ready to make the jump to the next weight division.
Jose Reynoso, Canelo's manager, said Alvarez did not have any problem making the 155-pound limit in his recent fights. The Mexican is still comfortable at the weight limit, which is the reason why they are not planning to move up in weight until the need to do so arise.
"He made 154.5 pounds against Kirkland, and the limit was 155 pounds," Reynoso told ESPN Deportes. "The weight was made the day before, and the next day he did nothing but rest. He had no trouble despite having 10 months of inactivity. We are not considering going up to middleweight. When his body starts asking him, we'll consider it."
Alvarez, who holds a 45-1-1 record with 32 victories by knockout, is also continuously being linked to a fight against reigning World Boxing Council middleweight champion Miguel Cotto.
Recent reports indicated that the camps of Cotto and Alvarez have a verbal agreement for a fight in September if the Puerto Rican world champion wins against Daniel Geale in their upcoming fight on June 6 at the Barclays Center in Brooklyn, New York.
While there is a clamor for the Cotto vs. Canelo fight, retired boxer Ray Mancini believes Alvarez should face Golovkin because it is the best possible fight in boxing today. Mancini is convinced Golovkin is the best pound-for-pound boxer based on the way he dominated in his last 20 fights, which all ended in knockouts.
"They're saying the biggest fight out there is Canelo vs. Cotto, if Cotto beats Daniel Geale. In theory, yes because the Mexicans versus the Puerto Ricans is the biggest fight, money wise," Mancini told On The Ropes Boxing Radio. "But the biggest fight boxing wise is Canelo vs. Golovkin."
Golovkin, who is coming off a sixth-round knockout win against Willie Monroe Jr., holds a perfect 33-0 record with 30 victories by knockout.