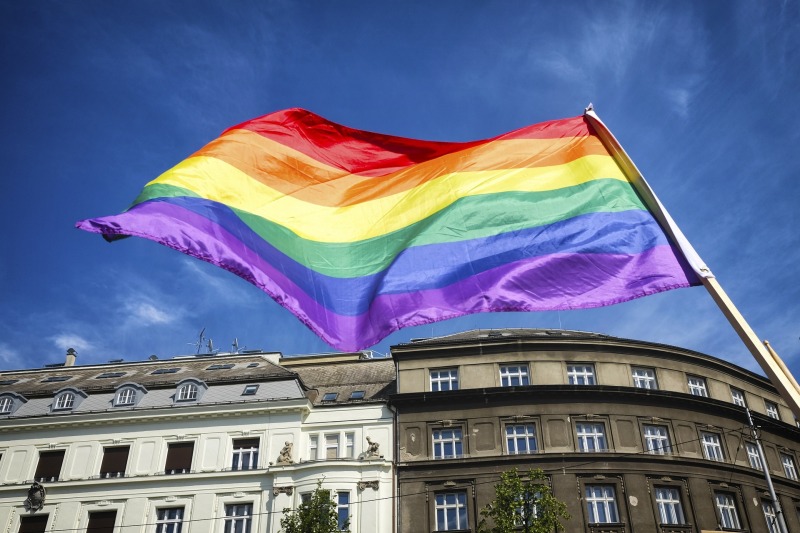 The residents in Norwich believe that the opposition of the Netherlands Reformed Congregation on LGBT rights had a significant impact on the vote at the local council that would ban pride flags on municipal property. The church's influence had reportedly been seen in every aspect of local government, including their decision-making process.
Netherlands Reformed Congregation's Influence
At a meeting on Tuesday evening, May 9, the elected officials for the Municipality of Norwich unanimously approved a move to limit flags flying on its property to those of the national, provincial, and local governments exclusively, CP24 reported. The bill, which was approved with a vote of 3-2, stipulated that pride flags would be included in the items that would be prohibited. It stated that the only flags allowed to be flown from the municipal streetlight poles were those for adornment or to advertise companies in the downtown area. 
Moreover, the proposal to amend the township's flag policy was introduced by Coun. Jim Scholten said he wished to do so to "maintain the unity" of the community. They can reportedly coexist in peace and harmony regardless of who they are or what they believe as long as they display those flags alone on property owned by the township.
According to him, having a more general flag regulation would result in endless requests for other types of flags to be flown. "Each one would be subject to judgment or scrutiny based on its merits. This would inevitably lead to more disunity and alienation of people," he added.
On the other hand, The Free Press reported that locals believe that the Netherlands Reformed Congregation has a significant impact in Norwich, as evidenced by the Sunday calm and a recent controversial move to prohibit Pride banners on municipal property. According to James Forrest, a professor at the University of Waterloo who has lived in Norwich Township with his family for more than 18 years, there is a significant impact in this area from a particular religious organization.
"I know people that have tried to open businesses and be open on a Sunday, and they've been visited by the minister saying, 'if you stay open on Sunday … you'll be out of business,'" he asserted.
As per CBC News, Colleen Bator was among the numerous residents who thought the Netherlands Reformed Congregation's views affected the council vote. Bator noted that the church is deeply ingrained in the deliberation process of all aspects of the city's government. Furthermore, the Canadian Press requested interviews with church leaders but received no responses. Additionally, CBC London has asked for many interviews, but they have yet to be turned down.
The page titled "beliefs" on the church's website states that "any form of sexual immorality including but not limited to homosexuality, lesbianism, bisexuality, bestiality, incest, fornication, adultery, and use of pornography is sinful and offensive to God." This statement makes it quite apparent that the church opposes LGBTQ rights.
Also Read:Parents Protest Gay Pride Flag in Catholic School District, Prompting Police Intervention
Controversy on Pride Flags
Activists for LGBTQ rights are getting increasingly agitated as local governments and school districts around the United States take steps to ban installations of the rainbow Pride flag on public land and in classrooms. Based on a report from USA Today, several people believe these actions are part of a more significant wave of reform and policy initiatives backed by the Republican Party.
Some of these initiatives include the restriction of reproductive freedom, the banning of certain books, revisions to educational curricula, and attacks on the usage of preferred pronouns. As mentioned, Delaware, Ohio, Cold Spring, New York, Davis County, Utah, and Wales, Wisconsin school districts have authorized such limits. This month, a similar municipal initiative had a narrow defeat in Green Bay, Wisconsin.
Related Article: Pride Flag Vandalized Outside Federal Hill Church, Community Reacts