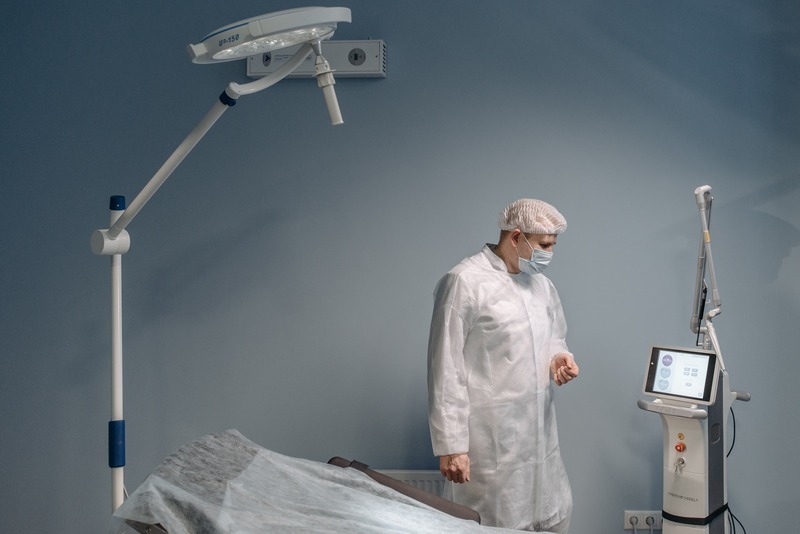 Gender-affirming procedures have been rampant nowadays, which helps with gender dysphoria and also some children undergoing the transition of their gender. But the safety and potential harm of the procedures are a significant nuisance.
Senator Josh Hawley recently introduced a bill to prevent minors from undergoing gender-transitioning surgeries without proper consent. The "Protecting Our Kids from Child Abuse Act" would allow individuals who claim to have been "harmed" by these procedures to take legal action against clinics and providers.
Furthermore, the bill would prohibit any university or hospital affiliated with pediatric clinics that perform these surgeries from receiving federal funding. Senator Hawley believes that the practices of some pediatric gender clinics across the country, including those in St. Louis, are concerning and need to be addressed. He hopes this bill will protect children and prevent them from being subjected to irreversible procedures without proper safeguards.
Senator Hawley's Bill to Stand in the Protection of Children who Undergo Gender-Affirming Care
According to Fox News, senator Josh Hawley is taking a stand to protect children who undergo gender-transitioning procedures that may cause harm. He believes that these procedures, which can be irreversible and even lead to sterilization, are abusive and must be addressed.
To combat this issue, his proposed "Protecting Our Kids from Child Abuse Act" would create a private right of action for those harmed by gender transition procedures to pursue legal action against clinics, medical practitioners, and affiliated universities or hospitals.
Additionally, the bill would stop federal funding to hospitals or clinics offering pediatric gender-transitioning procedures. With growing concerns surrounding the topic, Senator Hawley is also investigating allegations of child abuse at the St. Louis Children's Hospital. It is time to protect children from the potential dangers of these procedures and prevent any future harm.
Also Read: Trans Care Center Informant Reveals Alarming Conditions in Gender-Affirming Hospital for Children
Harmful Procedures for the Children
In a recent article in Christianity Daily, the welfare of young transgender individuals seeking medical care has been called into question by a former case manager at a transgender medical center. Jaime Reed, who worked at the center and was responsible for patient intake and oversight, has raised concerns about the lack of formal protocols and sole authority of the center's co-directors.
Reed shared stories of young people being prescribed hormones with potentially long-lasting effects such as infertility and many not fully understanding the negative consequences of the treatments. She also reported a significant increase in teenage girls seeking testosterone treatment and practitioners too quickly attributing symptoms to gender dysphoria.
Reed's account raises essential questions about the quality of medical care being provided to young transgender patients and highlights the need for stricter regulations to ensure that these individuals are not being put at risk.
Europe Pushes Stricter Regulations on 'Gender-Affirming Care'
As debates around "gender-affirming care" rage, some Americans point to Europe as an example of how to approach the issue. According to City Journal, while the practice is legal in many places, some European countries are taking a stricter stance.
Critics of state limitations on gender-affirming care in the United States point out that countries such as Sweden, Finland, and the United Kingdom have not eliminated hormonal therapies. They argue that Republican lawmakers who want to impose restrictions are going against the recommendations of European health authorities.
These differing viewpoints highlight the ongoing tension between those who advocate for greater access to gender-affirming care and those who seek to impose limits on such treatments. It remains to be seen how the debate will play out in the United States and worldwide
Related Article: Europe Implements Stricter Regulations on Gender-Affirming Care, Aims to Increase Safety