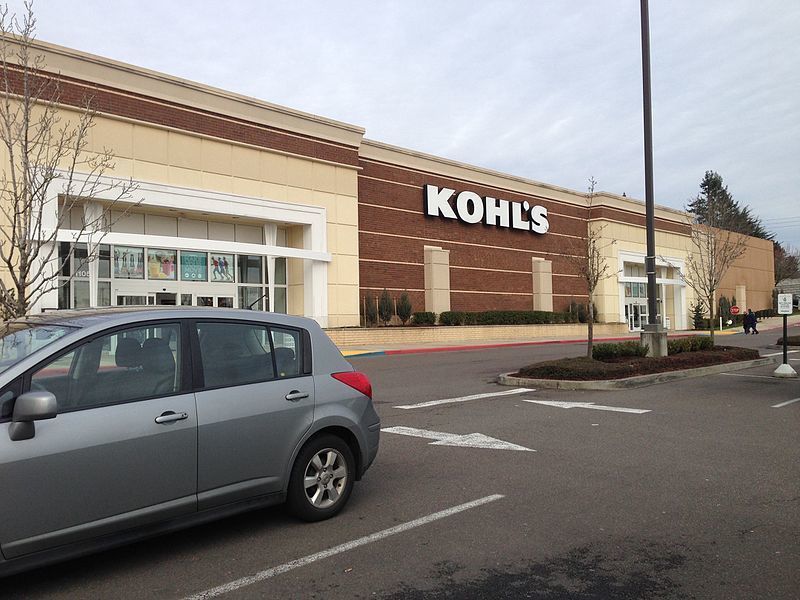 The American department store Kohl's has come under fire from certain customers for selling LGBTQ clothes for infants and young children. A "Baby Sonoma Community Pride Bodysuit set" made for newborns aged three months, six months, and nine months was one of the products promoted on various social media sites. 
The costume shows a family setting with three kids, one of whom is in a wheelchair, a dog, and what appears to be a gay couple. A flag representing progressive pride is being carried by an adult in the artwork. In addition, there were banners reading "Love Is Love," towels, bibs, candles, shorts, pillows, and shirts bearing the slogans "Be Proud" and "Ask Me My Pronouns."
Kohl's Faces Backlash Over Pride Merchandise for Kids and Infants
According to the article in Fox News, in contrast to prior marketing initiatives by Bud Light and Target, the Twitter account "End Wokeness" disparaged Kohl's choice to highlight the Pride exhibit and items. Morgonnn, a social media personality and contributor to Turning Point USA criticized Kohl's for selling LGBTQ children's clothes in a video published on Sunday, calling it "disgusting" and an instance of "blatant virtue signaling" that aims to encourage "transgender ideology" among young Americans.
Other critics expressed similar worries. Calls for a boycott of the firm were also made, with one user commenting saying that another company needs Bud-lighting. Skateboarder Taylor Silverman questioned Kohl's support for "gay and trans people demanding validation from babies."
In response to its sale of a baby onesie with a Pride motif, Kohl's department store has received both praise and criticism. According to Mirror, the item of clothing, which has cartoon characters hoisting a rainbow flag, is offered at a reduced cost. Critics have vowed to boycott the business and given the product one-star reviews. Supporters, on the other hand, emphasized that numerous well-known businesses provided comparable Pride-themed items and urged Kohl's to stand its ground in the face of criticism. The discussion has raised awareness of the larger problem of corporate Pride Month involvement as well as the ongoing cultural conflicts around LGBTQ+ issues and company involvement with them.
Also Read:LA Dodgers' Alliance with LGBT Activists Sparks Outrage Among Catholic Community
Target Removes Controversial Items from Pride Collection Amid Backlash
Target Corp. has made the decision to remove several items from its Pride Collection as a result of negative consumer feedback and threats to the safety of its employees. In the article in Reuters, the store's Pride Collection has nearly 2,000 products, including apparel, books, music, and home goods. Conflicts over this year's collection have increased recently, leading to products being dumped on store floors. 
Target is doing this by deleting contentious products, including those connected to the LGBTQ company Abprallen and the British designer Erik Carnell, who has drawn criticism for creating products with satanic imagery. Not all U.S. stores or their website will carry discontinued items. The action comes in response to conservative criticism of other companies, including Bud Light, for using transgender influencers to promote their products.
Related Article: Target Faces Backlash as Trans Designer Reveals Smear Campaign Linking Him to Satanism