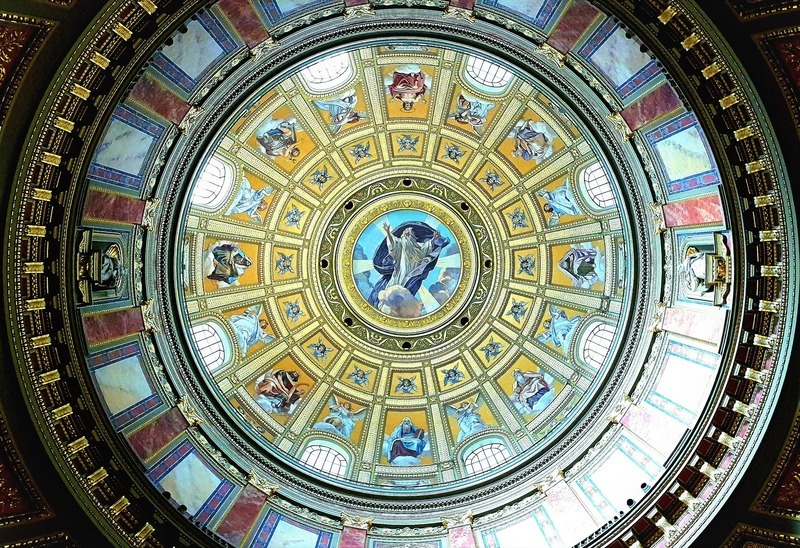 Officials at the Catholic shrine in Lourdes have formed a study group to determine the future of a controversial attraction at the sanctuary.
The mosaics on the facade of one of the three basilicas were designed by Jesuit artist Rev. Marko Ivan Rupnik in 2008 to commemorate the 150th anniversary of the Marian apparitions that turned Lourdes into a primary pilgrimage site, visited by approximately 3 million people annually.
Mosaics Made By Jesuit Indicted with Abuse to Be Reviewed
In December last year, it was revealed by the Jesuits that Rupnik had been excommunicated by the Vatican in 2020 for committing a severe crime in church law. According to Associated Press News, he had used the confessional to acquit a woman with whom he had engaged in sexual activity. He had also been accused by nine women of sexual, spiritual, and psychological misconduct in the 1980s. As a result, officials at the shrine are now seeking to decide what to do with the mosaics in light of the artist's actions.
Christianity Daily also has released a report that Marko Ivan Rupnik, who is reportedly close to the Pope, has been accused by a former nun of sexual misconduct. The former nun alleges that Rupnik used his position as the spiritual counsellor of a convent in Slovenia to engage in sexual activity with her and watch pornographic films over a period of three decades.
She also claims that Rupnik invited her and another nun to engage in a threesome, referring to it as a "Holy Trinity." The former nun alleges that her complaints about Rupnik's behavior were ignored. Rupnik is known for his church-related artwork.
Bishop Jean-Marc Micas, whose diocese includes Lourdes, announced on Friday that a study group would be formed to consider what to do with the mosaics created by Rev. Marko Ivan Rupnik on the Basilica of the Rosary. According to a shared article in ABC News, the Bishop emphasized that the needs of abuse survivors would be placed first, and no options are being ruled out.
He expressed concern that the mosaics may increase the suffering of abuse victims who visit Lourdes seeking consolation and healing. Micas explained that he and the shrine had received letters from abuse survivors worldwide who described the mosaics as an additional source of pain. He stated that it would not be acceptable for the mosaics to continue to increase the suffering of people who visit Lourdes to seek healing.
Also Read: Priest Indicted of Inviting Two Nuns to Take Part in a 'Holy Trinity' Threesome
Some Churches Distanced Themselves From Rupnik
While Lourdes is the first main basilica to announce a review of Rupnik's artistic works publicly, other church entities have also distanced themselves from him. Polish News said that the diocese of Versailles, which is home to a church adorned with Rupnik's mosaics, terminated all collaboration with him in December.
Further, the religious publisher San Paolo recently removed Rupnik's books from prominent display at its store near the Vatican. However, his coffee table books, calendars, and books on spirituality are still available on the website of the Centro Aletti art studio and ecumenical center in Rome that Rupnik founded.
Related Article: French Catholic Church Uncovers Clerical Sexual Abuse Cases of 11 Bishops