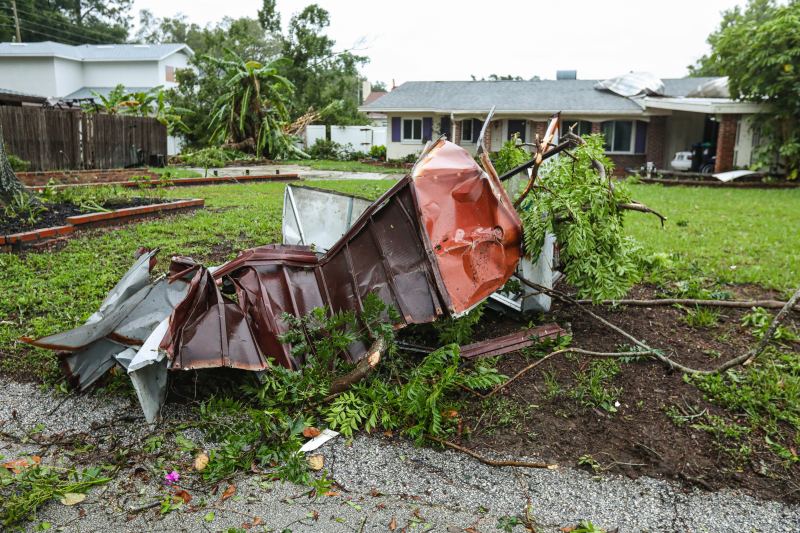 Severe storms ripped through some parts of the United States in just two days. It had a wide-ranging impact, including the deaths of around 26 individuals. As a result, Christian groups such as Samaritan's Purse and Convoy of Hope deployed relief teams to help the victims.
Christian Organizations That Assist the Victims of the Storm
According to CNN, on Friday night, Mar. 25, powerful storms pounded the Southeast, tearing roofs off homes, almost flattening some communities, and cutting power to thousands of people. At least twenty-six persons were found dead, while dozens more have been hurt.
As mentioned, over 20 million people might be affected by severe storms throughout a large area of the southern United States and parts of the Midwest. The National Weather Service has issued a severe storm warning with a level 3 risk out of a possible 5 in certain parts of eastern Louisiana, south-central Mississippi, and south-central Alabama.
The Christian Post reported that on Friday, Mar. 31, Little Rock, Arkansas, suffered significant damage. On Saturday, Apr. 1, Samaritan's Purse announced that it had sent staff members to the affected area, and a Disaster Relief Unit from their Southwest Outreach Center in Texas was also on its way there. This unit is currently traveling on one of its tractor-trailers stocked with essential supplies and equipment. The vehicle is anticipated to arrive early on Sunday morning, Apr. 9.
Franklin Graham, the president of Samaritan's Purse, revealed photographs taken by staff members working on the ground in Little Rock in a post he posted on Facebook. He also asked for prayers for individuals who had lost loved ones, homes, and businesses. In addition, teams from the Christian group Convoy of Hope have been sent to several different sites across Arkansas.
Moreover, the team's members are in the greater Little Rock area, and another group is currently deployed to Wynne, Arkansas. Also, trucks carrying water, food, and relief supplies are on their way to different locations throughout the state. Distribution is expected to start as soon as the trucks arrive at their destinations. Furthermore, Convoy of Hope reported that as of Saturday evening, Apr. 1, 81,000 people in Arkansas were powerless. The organization also stated that it would be on alert to respond as severe weather concerns continue across the Midwest.
Also Read:United Church of Christ's Annual Mission, 'One Great Hour of Sharing' Aims to Help More Than 25 Million Global Refugees
Impact of Storms on the United States
The Mississippi Conference of United Methodist Churches still receives church and house damage reports. Three churches and a parsonage were damaged, including Tranquil United Methodist near Wren, Mississippi. The 172-year-old Tranquil congregation rebuilt following another disaster 101 years ago, UM News reported.
Accordingly, a man in Alabama died after severe storms repeatedly toppled his mobile home. Two North Alabama Conference United Methodist churches, Forrest Chapel in Hartselle and North Wood in Florence, were also damaged. The tornado that hit Rolling Fork and Silver City was rated EF-4 by the National Weather Service in Jackson, Mississippi, with top wind gusts between 166 and 200 mph. Authorities think the tornado lasted an hour.
Related Article:Churches Offer Comfort and Support to Affected Communities Amidst Mississippi Delta Tornadoes