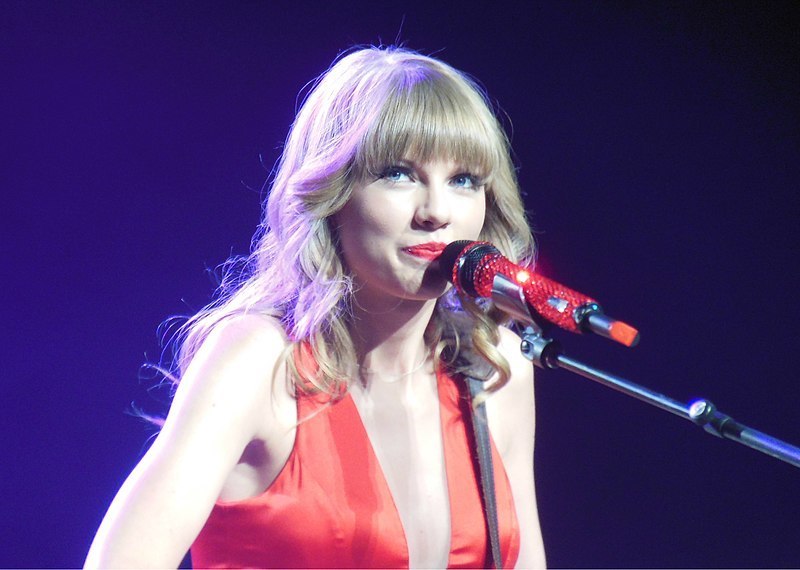 Taylor Swift, one of the current queens of contemporary pop music, has captivated the globe since the publication of her debut album in 2006. When you have millions of fans worldwide, curiosity about her personal life, especially her religious beliefs, cannot be avoided.
Exploring Taylor Swift's Faith and Its Influence on Her Stance
According to the article in Distractify, Swift acknowledged that she was raised as a Christian in her 2020 documentary "Miss Americana." She voiced worry, meanwhile, that lawmakers who claimed to be Christians were not upholding the fundamentals of Christianity. The film focused on a turning point in 2018 when Swift chose to publicly support Phil Bredesen, a Democrat running for the Tennessee Senate against libertarian Republican Marsha Blackburn, using her platform to do so.
Swift expressed her disapproval of Blackburn's campaign in the documentary, saying, "I can't see another commercial and see Marsha Blackburn disguising these policies behind the words 'Tennessee Christian values,' because those aren't 'Tennessee Christian values.' I live in Tennessee. I'm a Christian. That's not what we stand for."
The multiple award-winning artist appears to interpret her faith differently than more traditional Christians, displaying a more progressive viewpoint on important subjects. Notably, Swift has supported access to abortion services and has been a prominent supporter of the LGBTQ+ community. Her complex religious beliefs and how they shaped her activism provide an intriguing window into the many different ways faith is practiced and understood in contemporary society.
Taylor Swift has shared her political awakening and disillusionment with American values in an exclusive interview with The Guardian last 2019. In the past, she was criticized for her silence during the 2016 presidential election, which she attributes to personal issues and an attempt to protect her mental health. Swift confessed she would have endorsed Hillary Clinton. 
The pop star, known for her recent activist streak, expressed her pro-choice stance amidst Tennessee's near-total ban on abortion. Her seventh album, Lover, continues this advocacy. The album includes songs that rebuke homophobia and question gender perceptions. Swift also discussed her concern over the divisive atmosphere under Donald Trump's presidency, characterizing it as "gaslighting the American public."
Also Read: 'The Office' Star Rainn Wilson Speaks Out Against Hollywood's Anti-Christian Bias Following 'Last of Us' Controversy
Ryan Reynolds Calls Taylor Swift's Music a 'Religion' in Their Household
Taylor Swift's most recent album, "Midnight," has not only won over the hearts of her adoring fans on a global scale but also of other famous people, such as Dolly Parton and actor Ryan Reynolds. According to the article in Cinema Blend, Swift's pal Reynolds recently said that his entire family, including his wife Blake Lively, is a fervent supporter of her most recent work, even going so far as to call Swift a "religion" in their home.
On The Jess Cagle Show, the Hollywood actor offered this humorous insight into how his three kids' opinions on Swift changed over time. They initially saw her as a visiting "auntie" who dropped by on occasion. However, their perspective shifted dramatically when they attended one of her concerts and saw firsthand the pop superstar in her element.
Reynolds revealed that his daughters have enthusiastically embraced Swift's music despite its mature subject matter, which has even produced some amusing family moments. He added that over time, their initial love for Swift's music has only grown stronger, resulting in them becoming ardent "Swifties."
The Reynolds family has always supported and admired Swift's music, even if their opinion of her has changed from that of a family friend to that of a pop cultural icon. Their home continues to ring with Taylor Swift's musical brilliance, just like millions of other homes around the world.
Related Article:Comedian Russell Brand Credits Faith for Conquering Addiction: 'God's Presence is My Strength