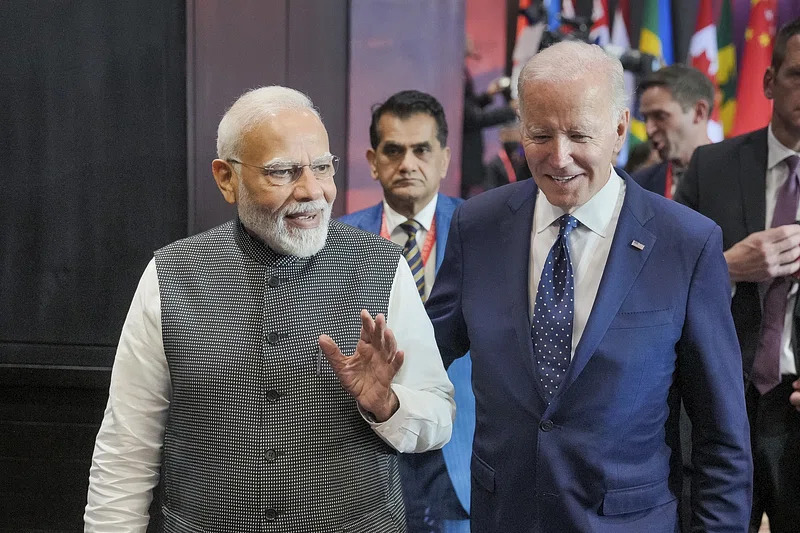 Many of President Joe Biden's fellow Democrats are urging him to bring up the growing crisis in Manipur with Indian Prime Minister Narendra Modi during Modi's upcoming trip to Washington.
A group of U.S. lawmakers voiced their concerns in a letter to Biden. They highlighted issues in India, such as religious intolerance, press freedom, internet access, and the frequent harassment of non-governmental organizations.
Democrats Appeal for Human Rights Dialogue with Modi Amid Lingering Tensions in Manipur
An article from Premier Christian shared that Modi began his journey with a public yoga session at the United Nations in New York City. He lauded the practice, saying it's inclusive of all ages, beliefs, and cultures. His trip is being touted as a crucial point in US-India relations.
However, the chaos in Manipur casts a shadow over Modi's foreign engagements. Reports suggest that the violence has resulted in almost 50,000 people being displaced or rendered homeless. It's believed that hundreds of Christian tribal communities have been destroyed, over 300 churches burnt, and around 100 lives lost due to communal clashes.
The lawmakers' letter to Biden painted a bleak picture. They referred to numerous independent reports outlining concerns such as political oppression, rising religious intolerance, attacks on journalists and civic organizations, and tightening restrictions on press freedom and internet access. The letter was signed by 75 Democratic Senators and House Representatives and was delivered to the White House on Tuesday.
In contrast, Modi has been warmly received by the American business community during his diplomatic trip to the United States. An article by Malaya suggests that significant deals in areas like artificial intelligence, quantum computing, and other technology initiatives could be announced during Modi's visit.
Companies like Micron Technology are reportedly planning large-scale investments in India, which could signal a strengthening bond between the two nations.
During his visit to Washington, Modi met with "young and creative minds" and was invited by First Lady Jill Biden to encourage American students to study in India, a proposal he enthusiastically agreed to. He highlighted that India is committed to the advance of technologies, especially AI.
The White House reported that over 200,000 Indian students were studying in American universities, highlighting the educational synergy between the two nations.
Also Read:Indian Religious Leaders Applaud USCIRF, Lawmakers' Call to Address Shrinking Religious Freedom with Prime Minister Modi
Manipur's Turmoil Continues
Contrary to reports, pastor Thong Lun, quoted in the Baptist Standard, argues that there's no "ethnic cleansing" or "religious persecution" against Christians in Manipur. The conflict, primarily between the largely Christian Kuki and Meitei ethnic groups, started over disagreements about land ownership and tribal identity. 
Both Kuki and Meitei Christians are at risk, with over 250 churches torched and police stations searched for weapons. While the Chief Minister of Manipur reported 98 deaths, indications suggest the number might be much higher.
Related Article: Indian Catholic Bishops Raise Concerns as Criminal Cases Target Church Leaders