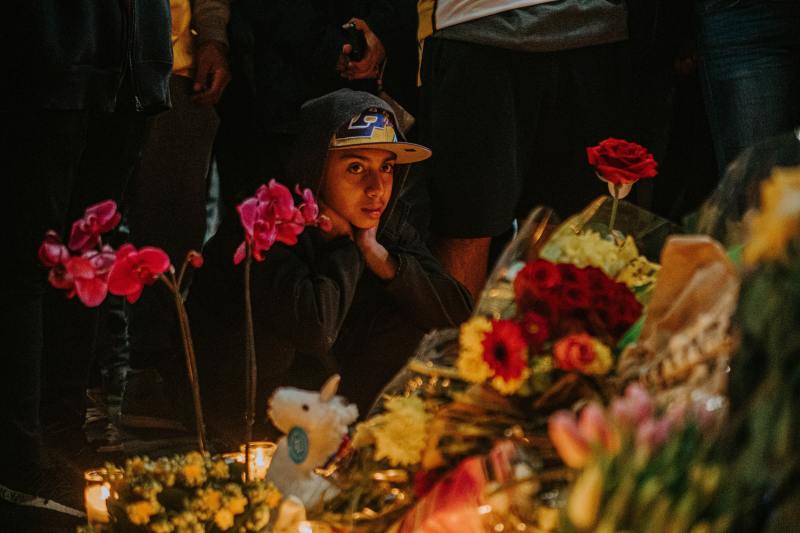 Auxiliary Bishop David O'Connell is a well-known priest serving the Archdiocese of Los Angeles for a significant amount of time. He is recognized for ministering to the poor, immigrants, and victims of gun violence in South Los Angeles. However, on Saturday, Feb. 18, he was reportedly shot in his torso, which resulted in his death at 69 years old.
Auxiliary Bishop David O'Connell's Death
Earlier that Saturday, Archbishop José Gomez issued a statement informing the public about the Auxiliary Bishop David O'Connell's tragic death. O'Connell was originally from Ireland, but he has been living and working in the Los Angeles area for the past 45 years.
According to Catholic News Agency, the Los Angeles County Sheriff's Department released a statement saying that the incident occurred at approximately one o'clock in the afternoon local time inside O'Connell's house located at the 1500 block of Janlu Avenue in Hacienda Heights, Los Angeles. After being discovered by deputies with a gunshot wound inflicted to the torso, O'Connell, 69, was pronounced dead at the crime scene.
As mentioned, on Saturday night of Feb. 18, a group of local Catholics gathered in Hacienda Heights to pray for Bishop O'Connell. They hold candles and pray the rosary near the police tape placed outside the murder site where authorities investigate the bishop's death. A report from The New York Times stated that the Los Angeles County Sheriff's Office is treating Bishop O'Connell's death as suspicious and investigating it as a possible homicide. 
As per ABC News, Auxiliary Bishop David O'Connell was a peacemaker with a heart for the poor and the immigrant. He wanted to construct a community in which the purity and dignity of every human life were cherished and safeguarded. O'Connell was also known as a "man of deep prayer," says Gomez. 
Also Read:Pastor Shot Dead In Front Of Pregnant Wife And Son While Preaching Gospel On The Street
Remembering Auxiliary Bishop David O'Connell
Auxiliary Bishop David O'Connell was born in Philadelphia on Apr. 21, 1955. He was the 10th Bishop of Trenton and former president of The Catholic University of America. Bishop O'Connell spent his childhood in Langhorne, Pennsylvania. he is one of the four sons of June O'Connell and Arthur J. O'Connell.
Our Lady of Grace Parish in Penndel, Pennsylvania, was the family's spiritual home for many years. He went to the parish grammar school run by the Sisters of the Immaculate Heart of Mary and proceeded to the Vincentians' St. Joseph Preparatory High School in Princeton. Bishop O'Connell reportedly knew from a young age that he wanted to become a priest. In 1978, Bishop O'Connell completed his studies in the Vincentian tradition at Niagara University in New York, earning a bachelor's degree in philosophy magna cum laude.
In order to prepare for his vocation as a priest, Bishop O'Connell attended Mary Immaculate Seminary in Northampton, Pennsylvania. He earned a master of divinity degree in 1981 and a master of arts degree in moral theology in 1983. Accordingly, Bishop Joseph McShea of the Diocese of Allentown presided over his ordination as a priest in the Congregation of the Mission on May 29, 1982, at Mary Immaculate Seminary.
Bishop (then-Father) O'Connell's first job was as a professor and director of student activities at Archbishop Wood High School in Warminster, Pa., from 1982 to 1985. He earned a licentiate in 1987 and a doctorate in 1990 in canon law from The Catholic University of America, Washington. Bishop O'Connell has received 12 honorary doctorates from different colleges and universities. Through the years, Bishop O'Connell dedicated his life to serving God and spreading kindness to people.
Related Article:Beloved Georgia Pastor Who Taught 'Love And Forgiveness' Shot Dead Inside Car